Add some style to the boring plastic shoe drawers.
$115 Materials
$100-250 Equipment
Drill
Screwdriver
Ruler
Spirit level

Double sided tape
Pencils
I guess you already noticed I'm a real IKEA addict.
My favorite things about IKEA products are their versatility and affordability.
The TRONES boxes are a cheap and perfect storage solution for small apartments and narrow spaces. A set of three costs $39.99, and Pinterest is full of creative ideas to use them, not only as shoe rack.
You can see an interesting use in another post about a paint pen wall I drew for a friend right here.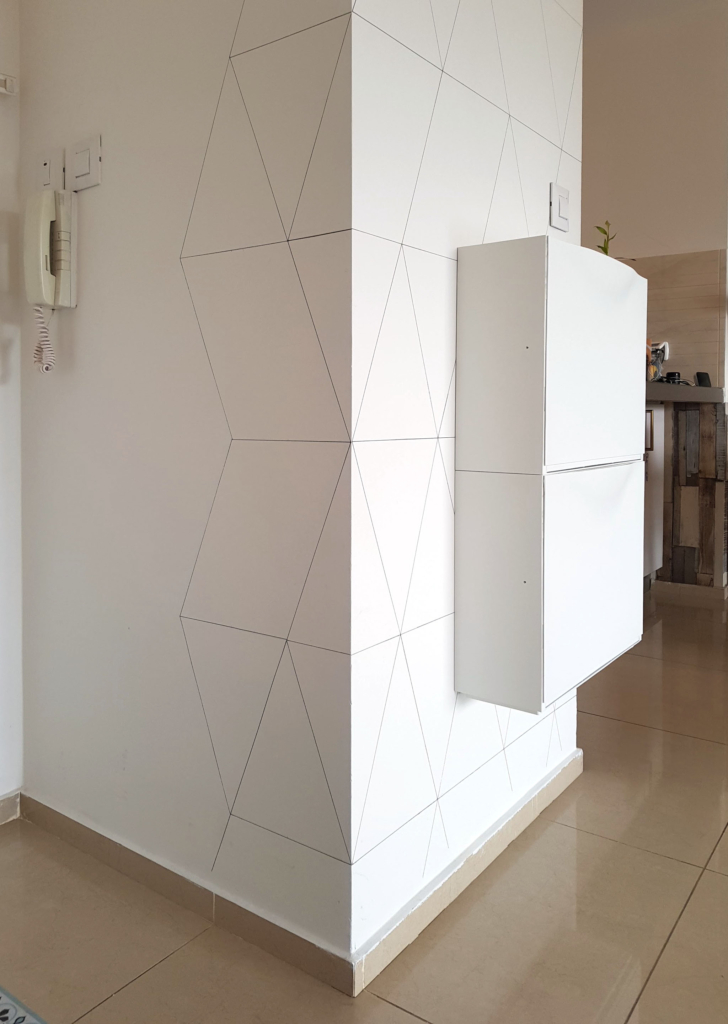 The bokes can be used as a storage cabinet in the hallway, suitable for bathroom storage, functional in the living room or dining area, or as a kids closet storage, but I used it for its original purpose,  to store our shoes. So wheres the hack?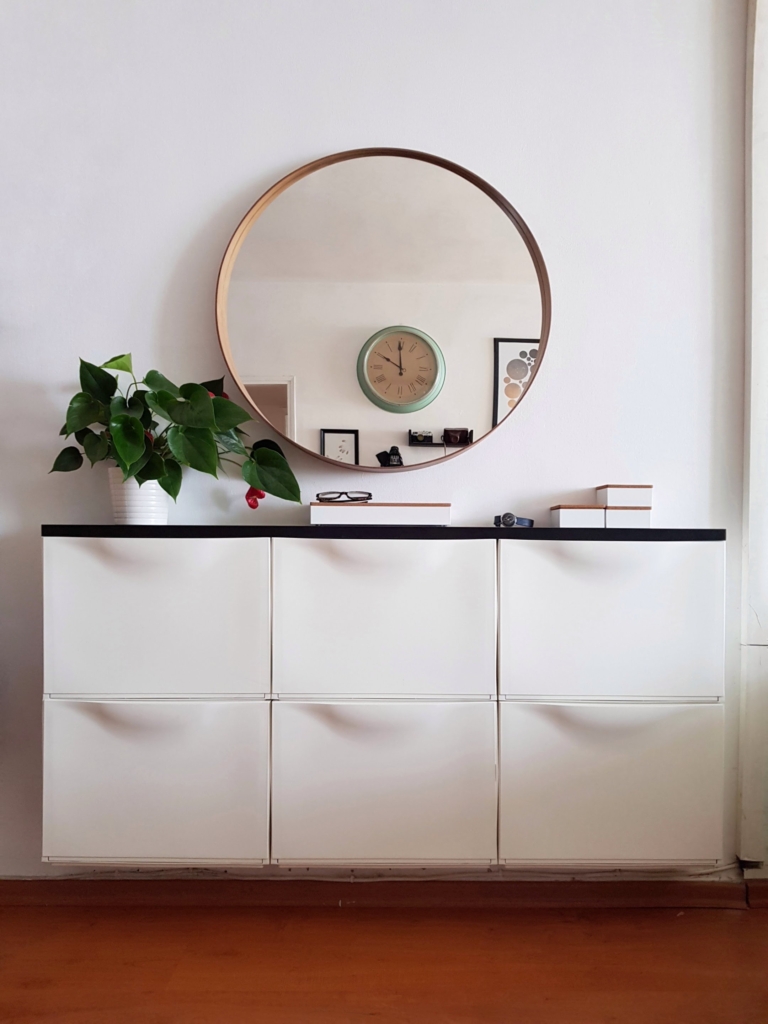 I bought two sets (six units in total) and mounted them in two rows of three.
I added a black wooden top I got from a carpenter with the dimensions of 16 cm / 154 cm / 3 cm for 25$ and glued it with double-sided tape to the boxes.
That's all.. but doesn't it look so "designed"?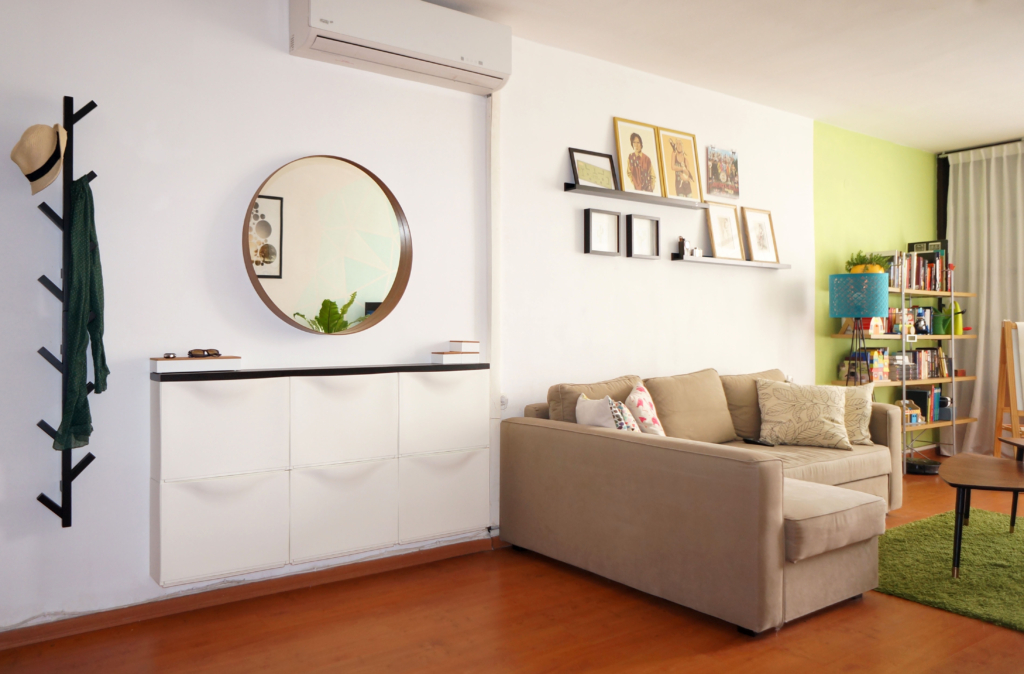 When we moved, we installed it in our new apartment over an electrical socket, so we had to make a little hack and cut a hole in the back of one of the boxes.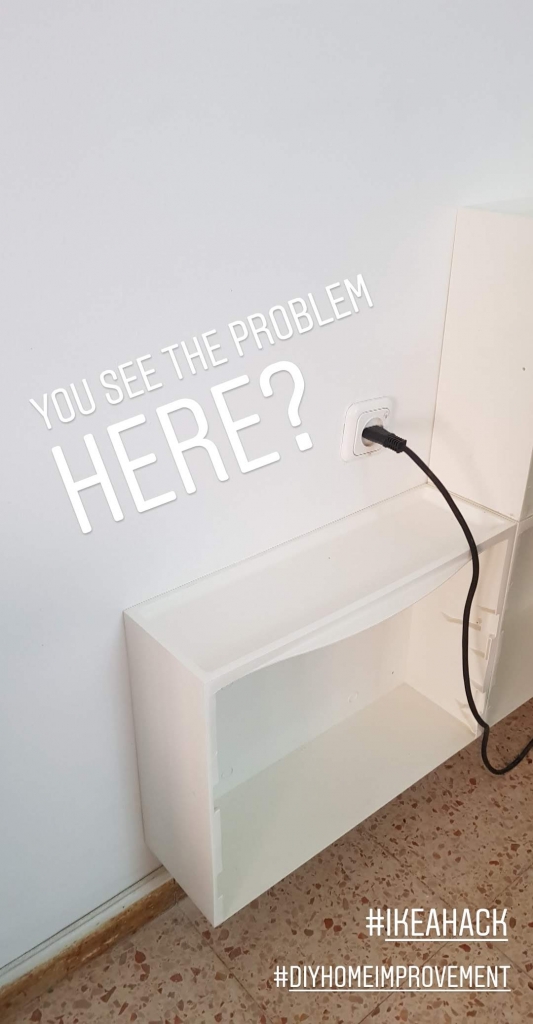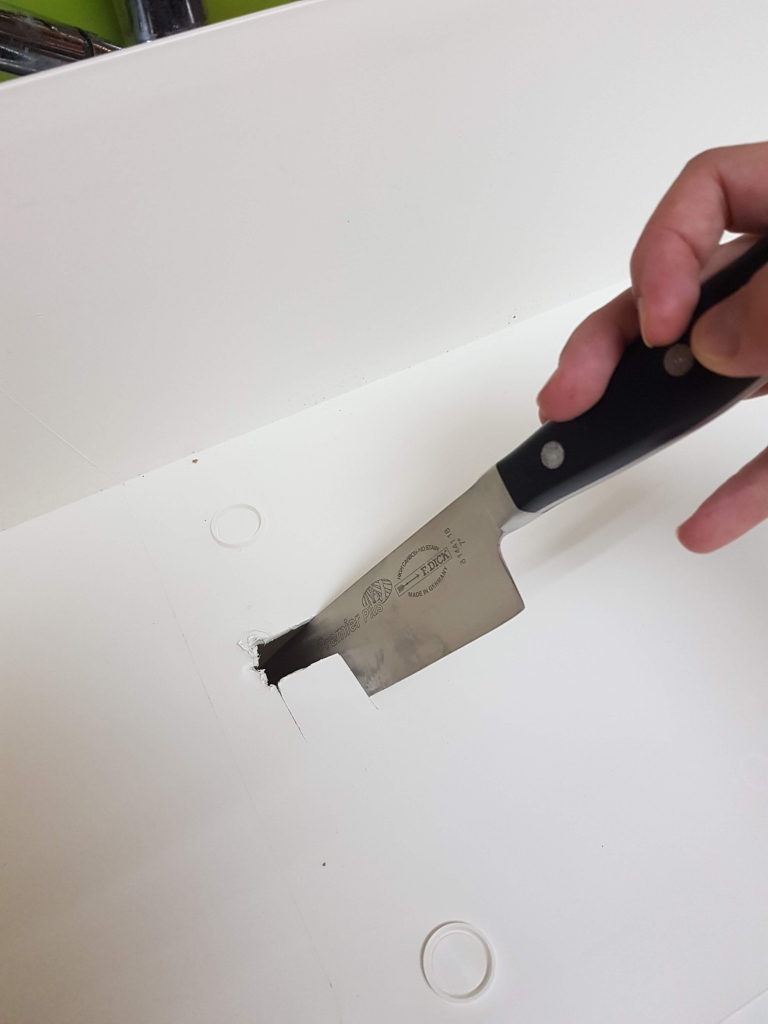 And finally the result: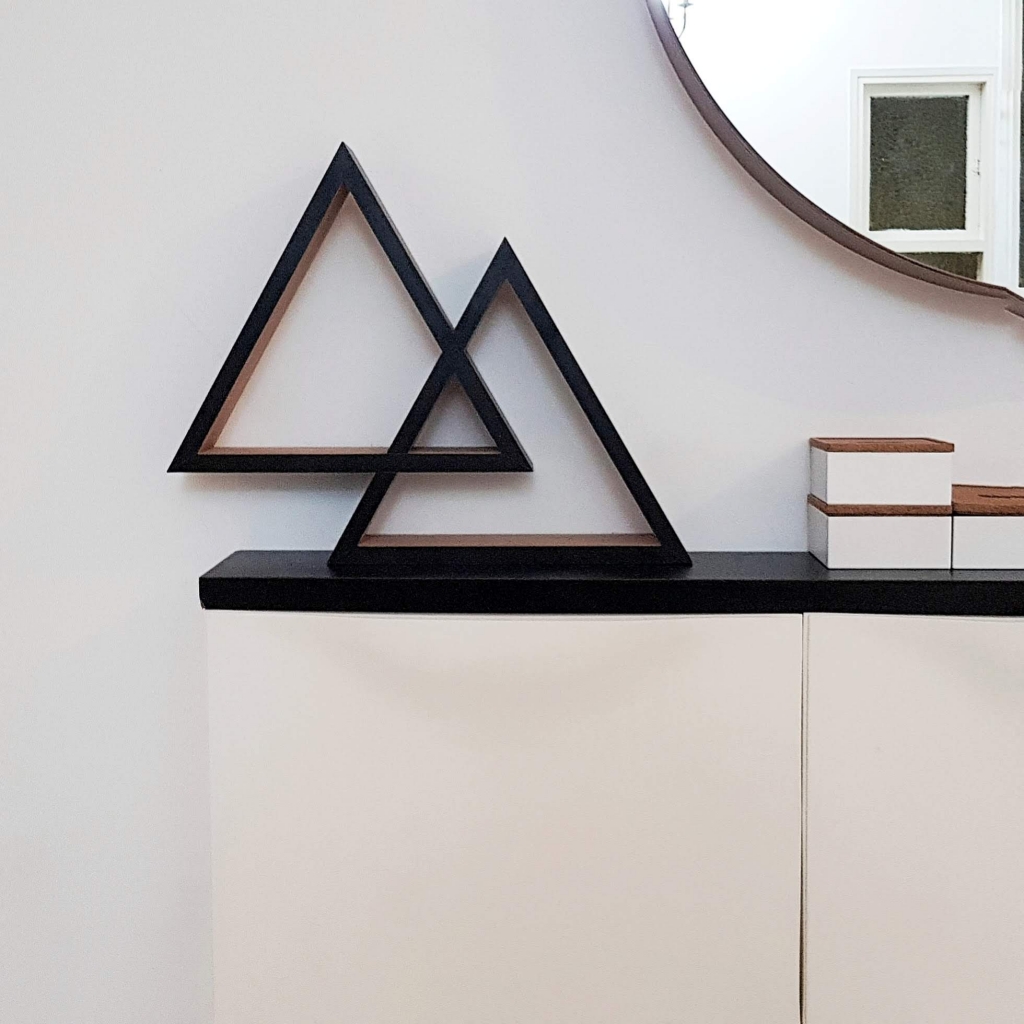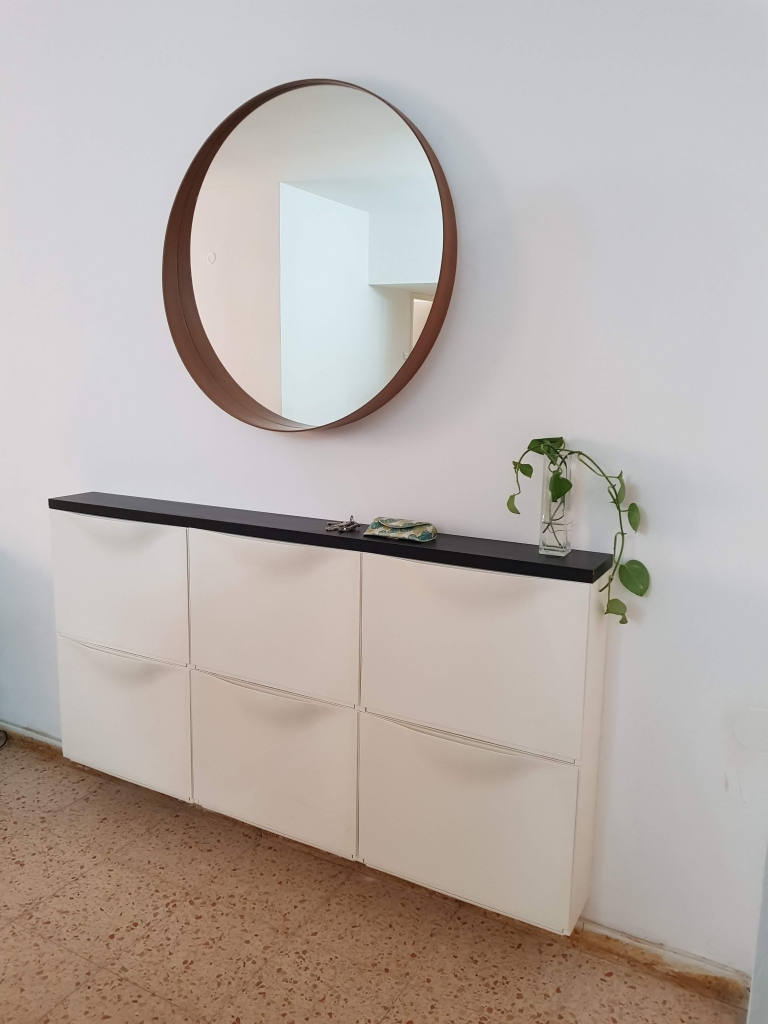 I have a Pinterest board dedicated to IKEA hacks, with many ideas of Trones hacking. Go ahead… follow me! See where I get my ideas from.
And don't forget to subscribe for updates. There are so many cool tutorials on the way! 🙂