The ugliest pics but the best ideas
This post is going to be about my kitchen storage and organization hack.
The images here were originally uploaded as stories to my IG but the stories became so viral I decided it probably should become a real blog post.
First of all, please forgive me, this time the pics won't be very beautiful since my rented apartment kitchen is extremely ugly, but I do believe you could find some practical and useful ideas.
She here we go.
Generally, My kitchen looks like that:
I had some ideas about painting the floor, but I haven't had the time to get to it yet.
Anyway, my kitchen is maybe ugly and dated, but it is very well organized and here are some ideas.
So let's start with food storage:
This is how I store my dry ingredients. I'm addicted to these IKEA 365 jars.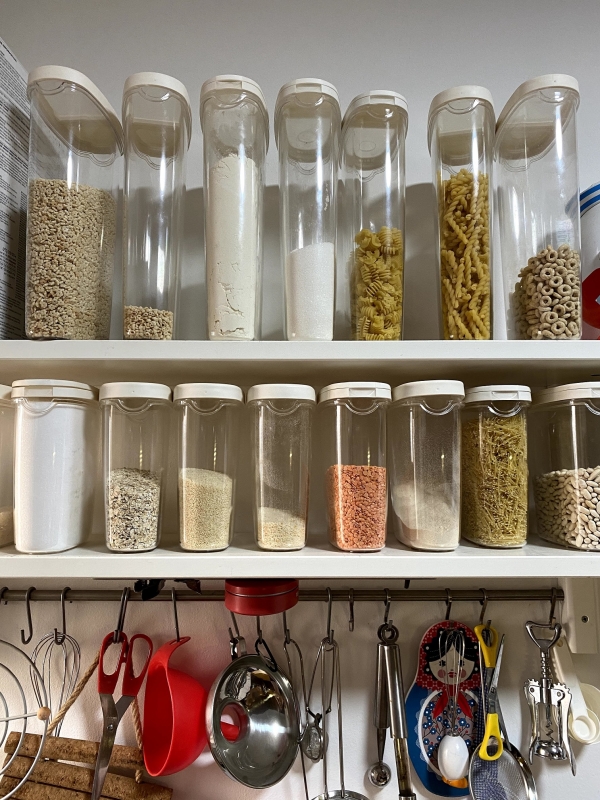 I placed the jars on the brilliant VARDE shelf I decided to hack. Underneath the lower shelf, I added the KUNGSFORS magnet.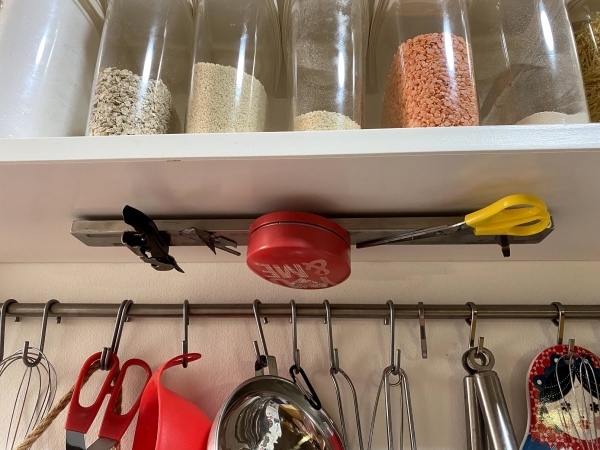 I obviously use this magnet also for its original purpose, and it is really one of the most useful storage solutions for the kitchen, and I recommend you to get one.
I promise you, this post is NOT sponsored by IKEA, although I wish.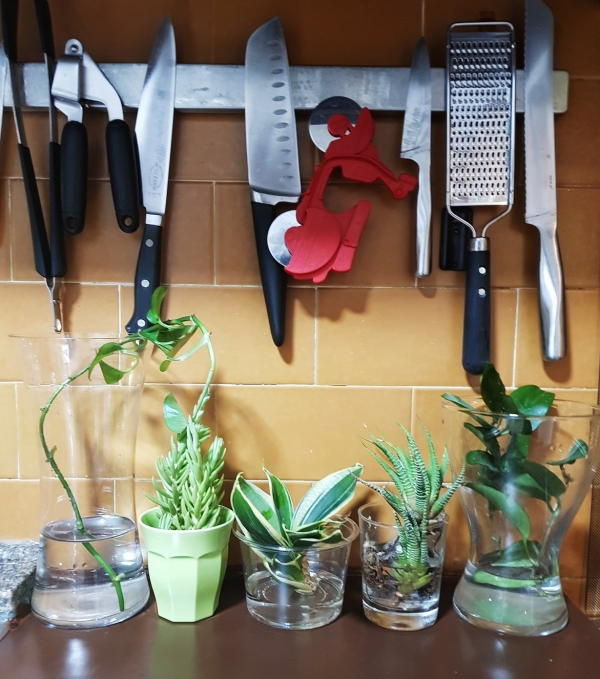 And if you want the bicycle pizza cutter you can get it for Aliexpress. If you are not familiar with Aliexpress, or on the contrary – you love buying from there, you should check out this post here with many other recommendations.
Pot lids are always a challenge so I decided to use the cheapest dish rack from the dollar store to hold them.
I use it on my rotating corner shelf, but in our previous apartment, I held it inside a dip drawer.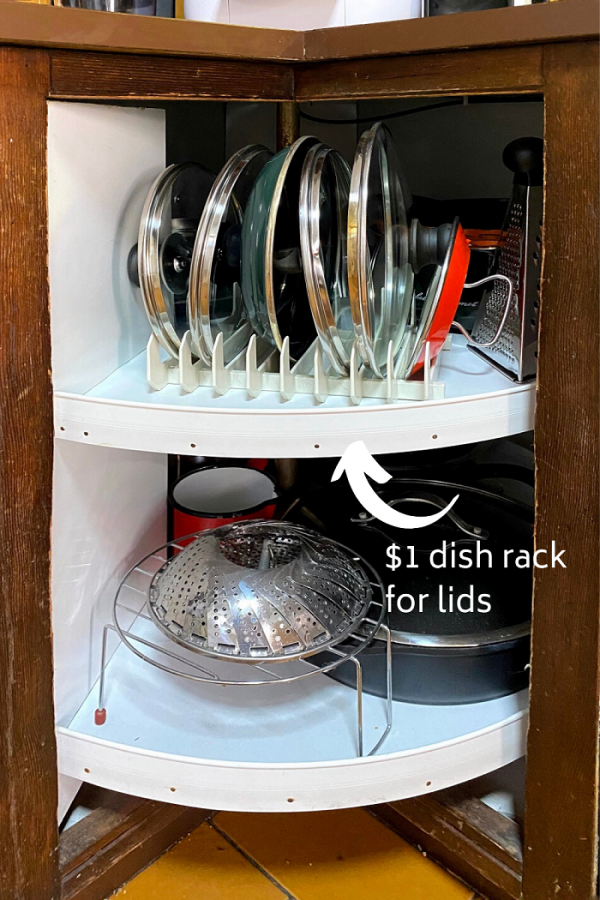 For my upper cabinets, I use these interior shelves from…
you guessed it…
IKEA.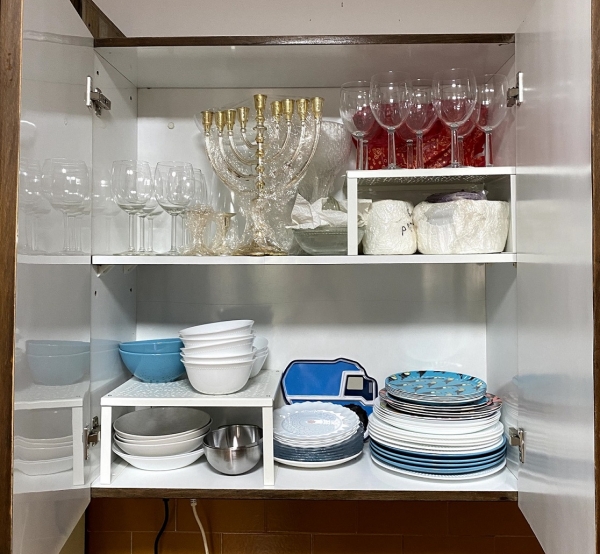 Unfortunately, I don't have drawers in my kitchen. Organizing a kitchen without drawers is a real challenge.  The cheapest and quickest idea I found is to use some plastic baskets instead.
…and I use the back of the cabinet, behind the baskets, for a pantry.
Using the interior part of your shelves which are not very reachable is a good storage solution for a kitchen with no pantry.
You can see in the picture we love spices and we love pasta 🙂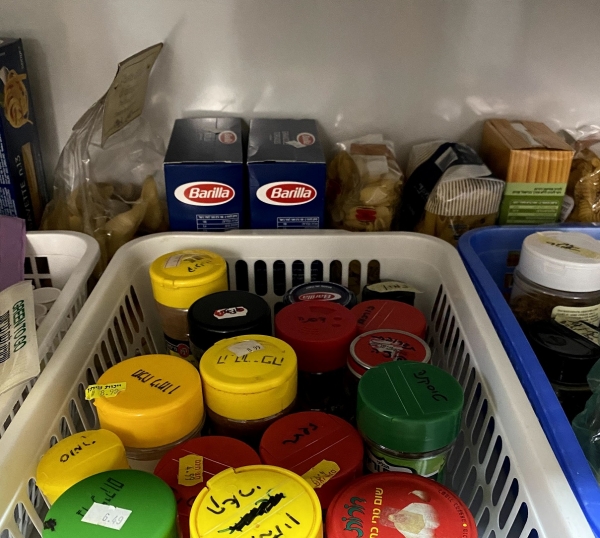 On the cabinet door under the sink, I added a spice shelf for the dish sponge.
The shelf is from IKEA (really.. the post is NOT sponsored) and the cute cloud sponges are from Aliexpress.
Inside the cabinet, I also added a hook for the brush.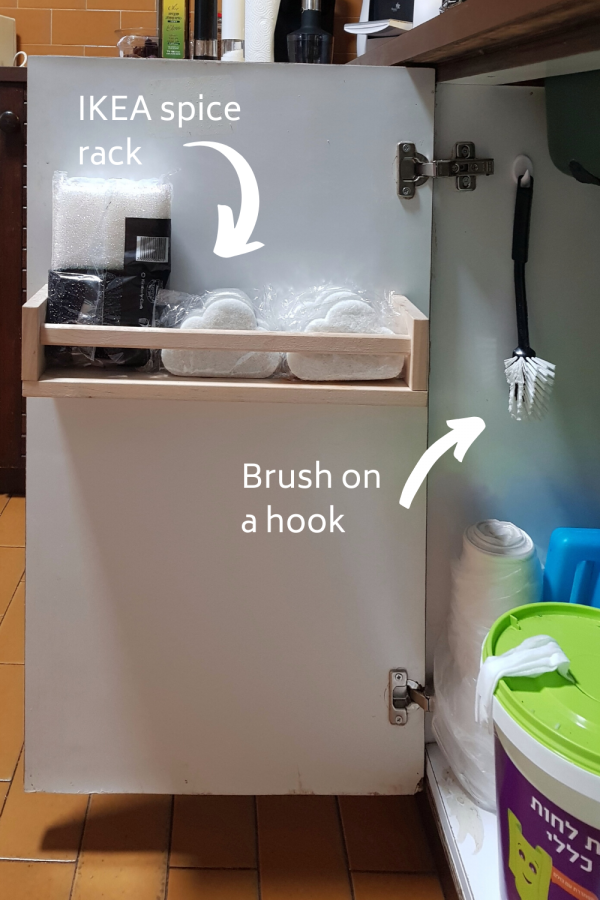 Another spice shelf is inside the cabinet.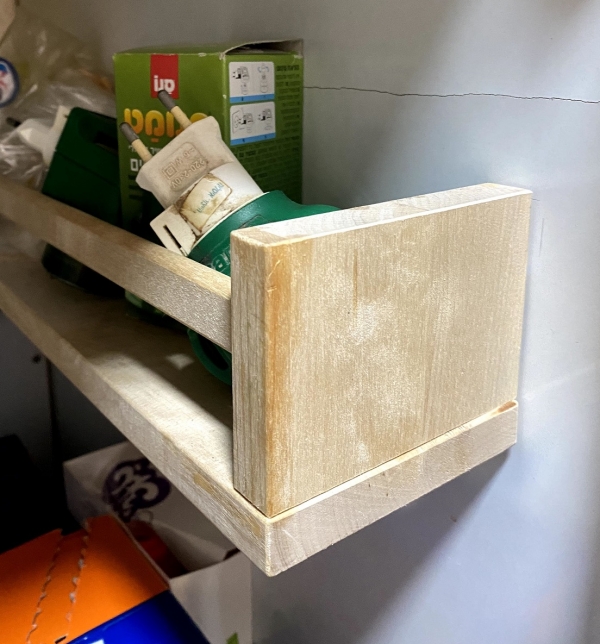 On the door, I added two hooks and I use a used grocery bag instead of a garbage can.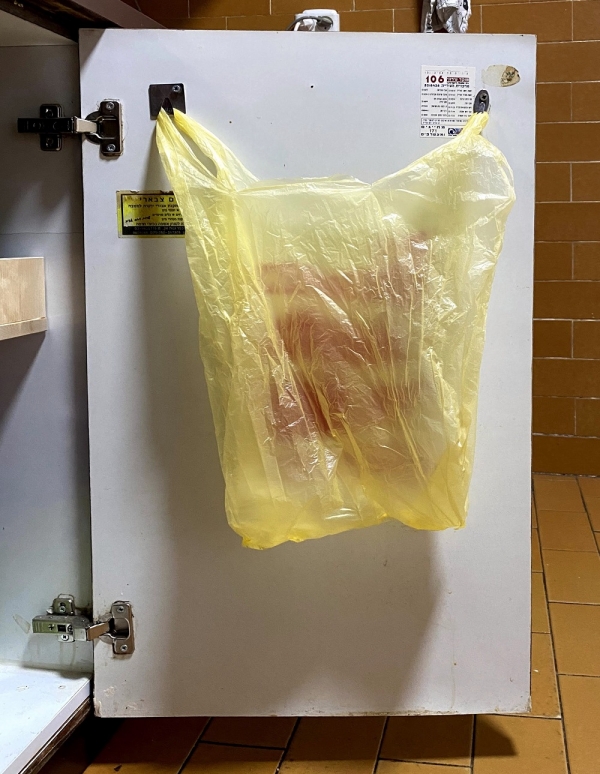 And this is how I store the bags. I just fold then into small triangles and it saves so much space. Try it!
On the side of the fridge, I used IKEA's GRUNDTAL magnetic boxes to store matches and candles for the common power failure situations and also little silicon bags I keep in order to save cellphones that get wet. I also placed this cute toothpick holder you can order from Aliexpress here.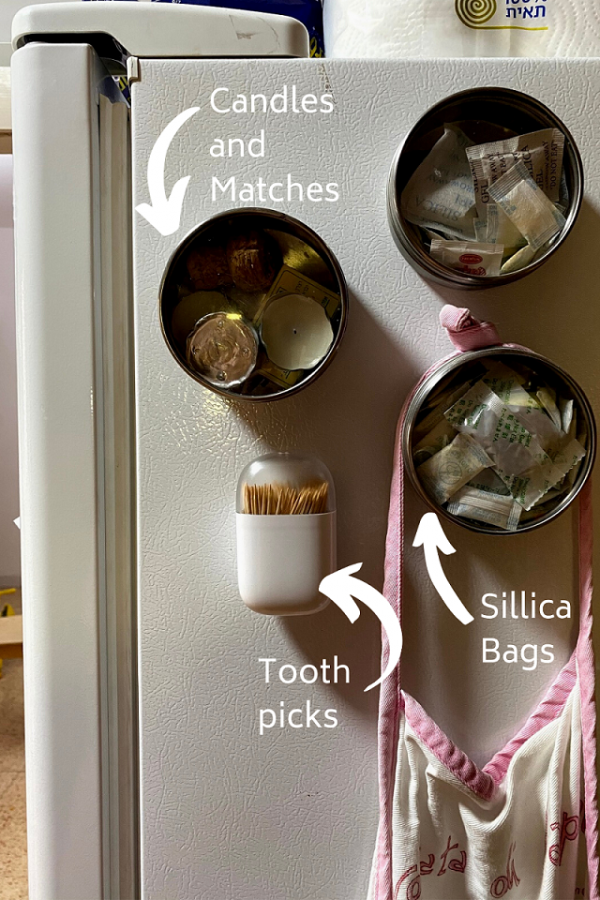 We also drilled into our sink and added a soap dispenser. Drilling into the stainless steel sink was really simple, so if you have this type of sink you should consider it.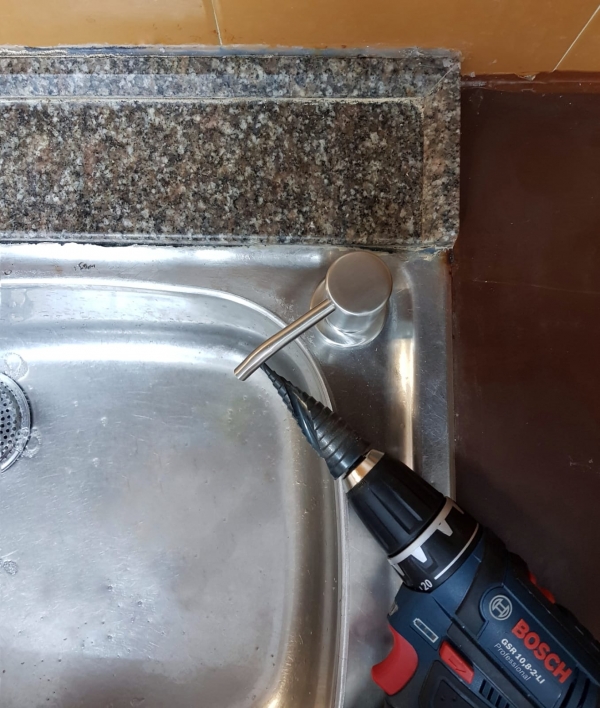 In the upper cabinets, I changed the height of one of the cupboard shelves so my oil bottles and paper towels could fit perfectly.
Don't be afraid to do these changes, If can help you to get your kitchen much more organized.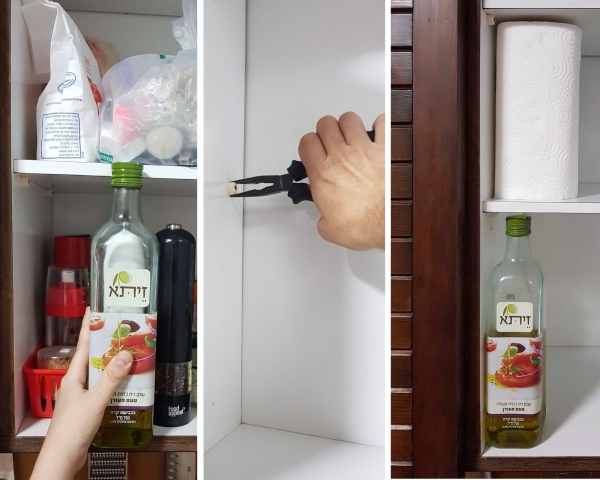 And last but not least are my cute ants, a part of every meal.
I found them on Aliexpress, they are really cheap and very durable and adorable.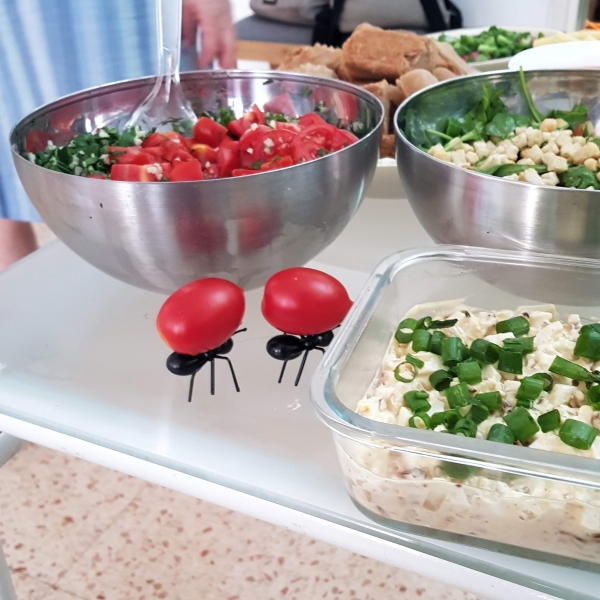 Did you like my hacks and ideas?
Let me know in the comments, and feel free to ask anything.
Also, you should follow my Pinterest board where I keep all the amazing ideas I find online.