Accent wall! Fake wallpaper, with zero cost.
$15 Materials
$30 Equipment
Ladder
Ruler
Spirit level

Paint pens
Pencils
Eraser
This wall… was probably the longest project I did in the house till today, but the result is fabulous and it's absolutely worth the effort.
You should see for your self how the bedroom makeover came our.
Besides the faux wall paper I'm right about to talk about, I also painted the back wall with a deep blue, we replaced the ceiling light fixture, we added a ceiling trim and I did a little IKEA hack you can read about right here.
Before and after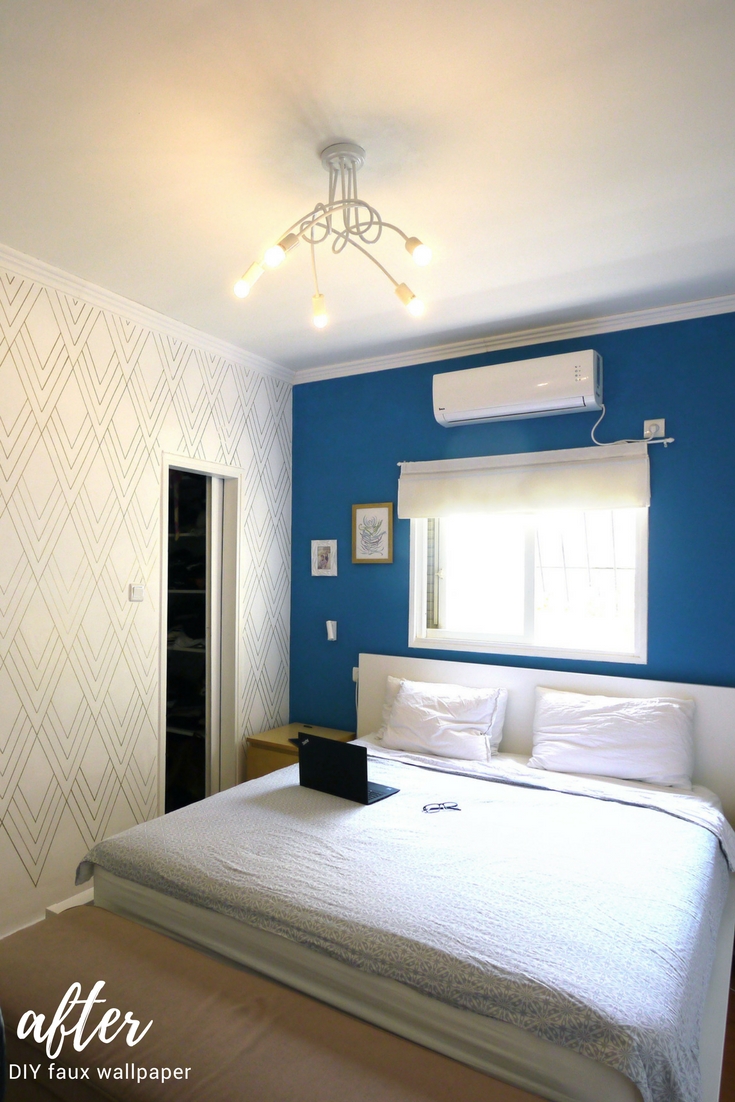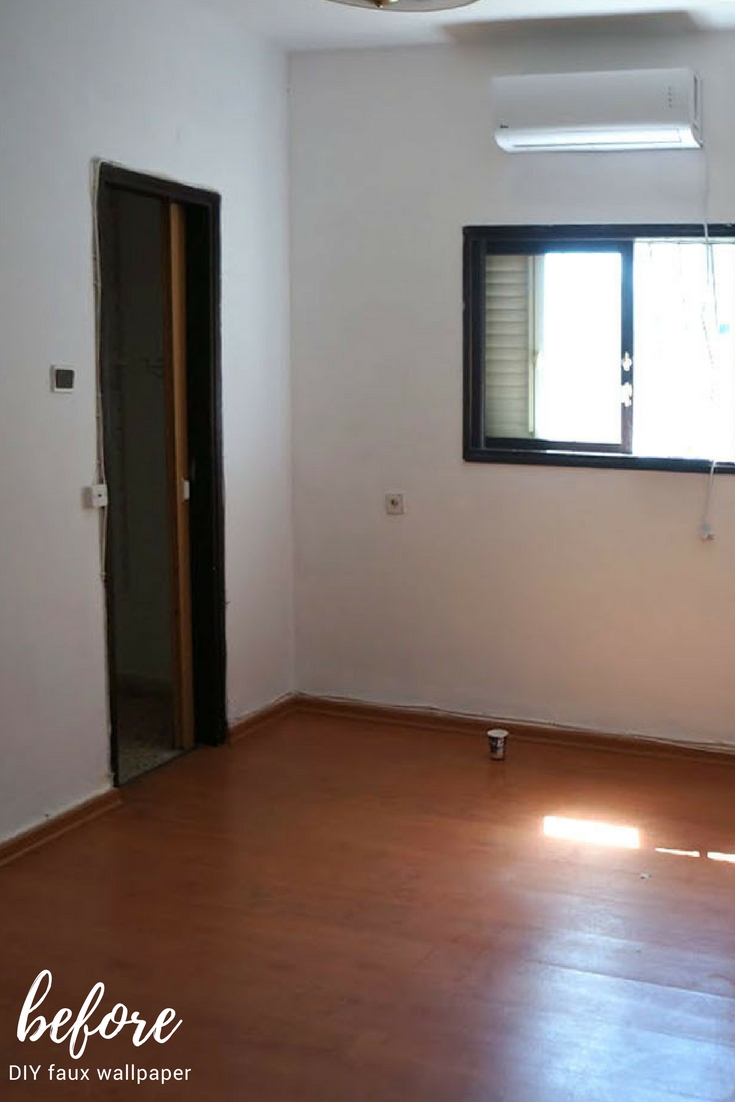 Our bedroom is very (very!) small, so I had to be very accurate when designing it. I wanted to create a luxurious feeling without making the room too dense.
We painted the back wall with this amazing deep perfect shade of blue-turquoise color, but I wanted to add some golden rich wallpaper.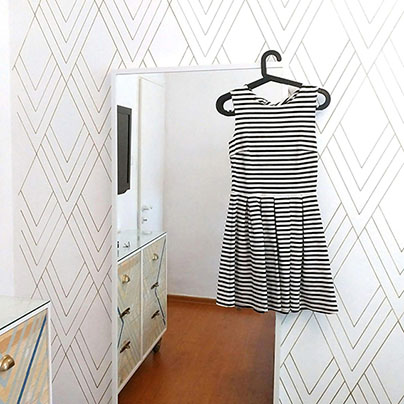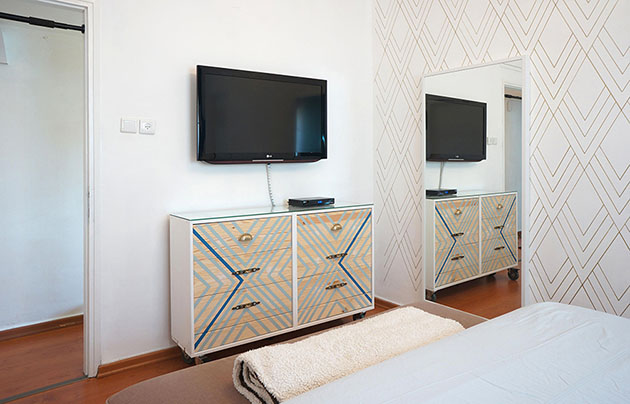 Those of you who have wallpaper already know it's an expensive delight, so I tried to find a trick. I was thinking at first about creating something with the simple technique I'm so used to: painting over painters tape, but couldn't think of a way to get a really "fine" result.
And then I came across the perfect method. Mandy from "Vintage Revivals" blog posted a tutorial about sharpie wall.
Immediately I knew this is what I have to do.  Mandy wrote in the comments it took her six hours. I dunno… My wall, took 13 (!) hours. My wall was smaller and I don't think the pattern I chose was more complicated, so maybe I'm just slow…
Mandy is very specific about the type of pen you should use. She recommends a sharpie paint pen, but in my local store they didn't have it so I bought a water based marker from a Japanese manufacturer. Before using it I tested it on the wall, and after it dried I painted over it to make sure it doesn't bleed.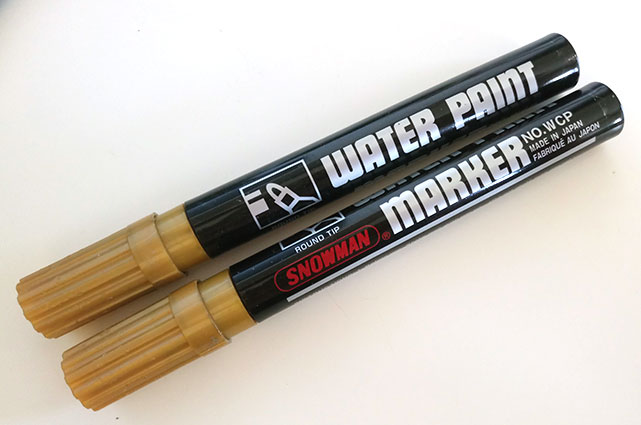 OK, enough blabbering and lets get to work!
Step 1: Preperation
Prepare the room (move away furniture and cover whatever you can) and prepare the wall for painting. You can check out the Bamboo Wall tutorial for the details.
Step 2: Mark the outline with a pencil
You can choose any pattern of course, but if you like my diamonds, here is how I did it, and also what I should have done differently.
First I marked the horizontal lines every 30 cm. I started from about mid-height of the wall, but it's a mistake, because the upper row was eventually cut in the middle. You should start from the top, and leave the cut row on the bottom, where it's less noticeable.
Next, I marked the corner points of the diamonds with a pencil, alternating every 60 cm.
I marked the vertical mid-axis in the lower part of each diamond.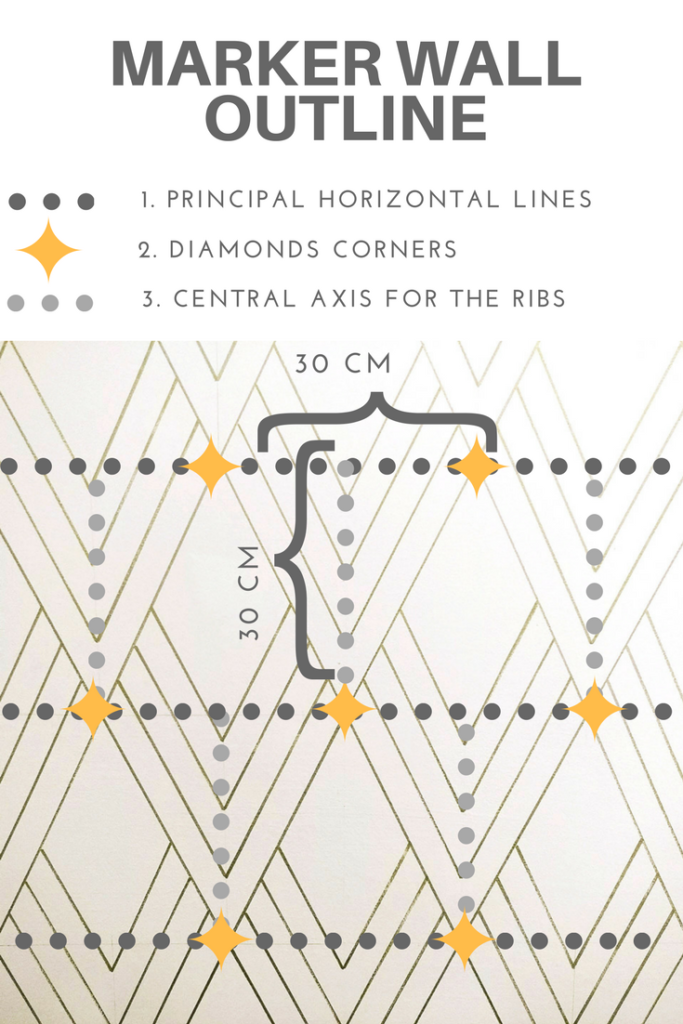 Step 3: Drew the pattern with the marker.
Next step is to use the marker pen to draw our diamonds.
I usually prefer to use an acrylic ruler, but on this day I couldn't find mine, so I used a 100cm long metal ruler, and it was a bit tricky around the corners.
Also, before you start, if you don't know how to use a ruler without making smudges, please pay attention!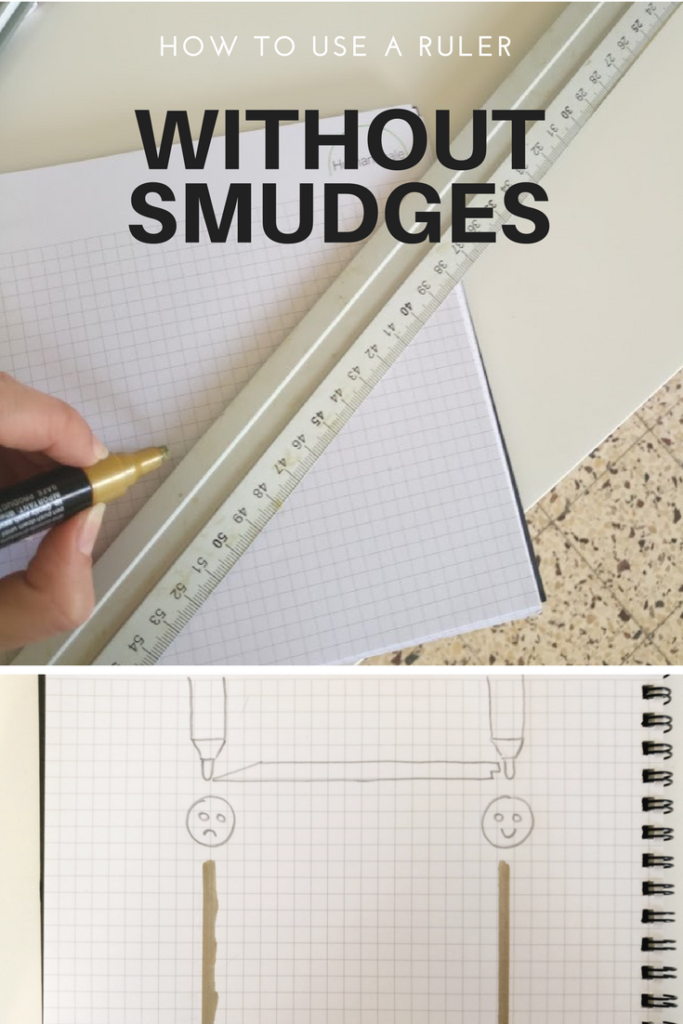 Ruling a line seems like a no-brainer, but as you drag the nib along the straightedge you'll find that the ink strongly desires to flow under the ruler.
The solution is to prevent the wet ink from coming into contact with the ruler's edge. Many rulers are already designed for this with a backing that raises the edge off the surface. Pay attention to this to avoid ugly smudges.
Also, when using paint pens, you have to remember to shake them constantly, and to press the tip frequently in order to release paint. I'ts convenient to have a piece of paper at hand for that. Don't press on them when you actually paint.
Now we can start using the marker!
First I linked the corners of the diamonds with a straight edge. Next step is to create the inner ribs. I used the thickness of my ruler, but as I mentioned before, the fact that it is 100cm long made it very uncomfortable.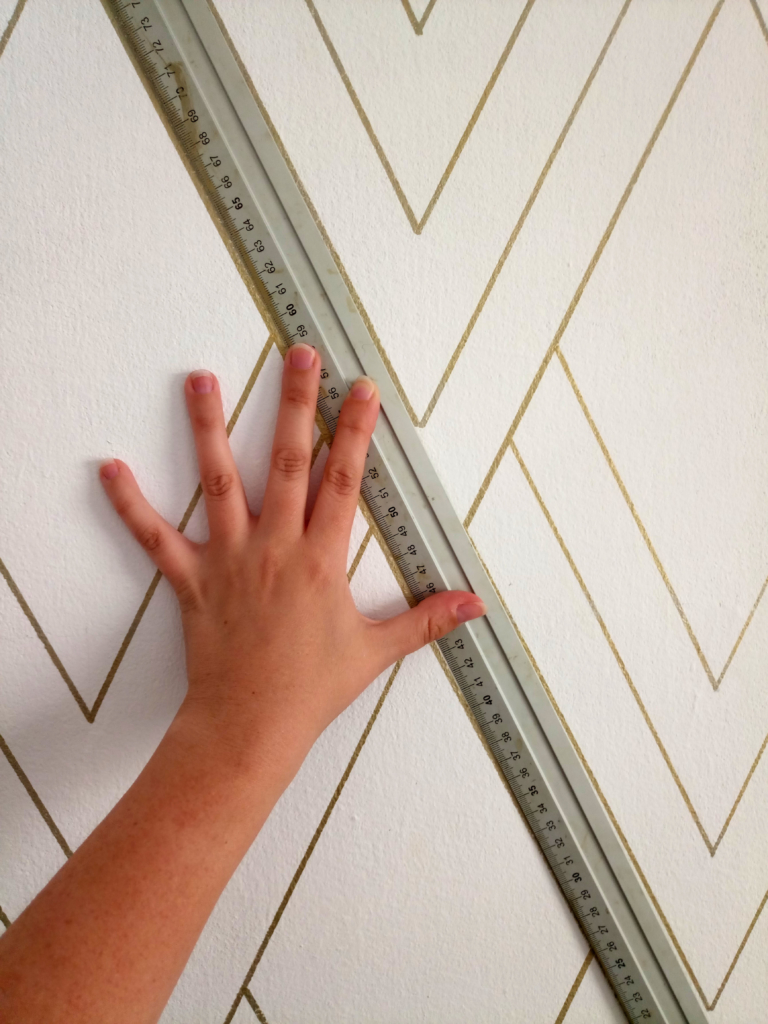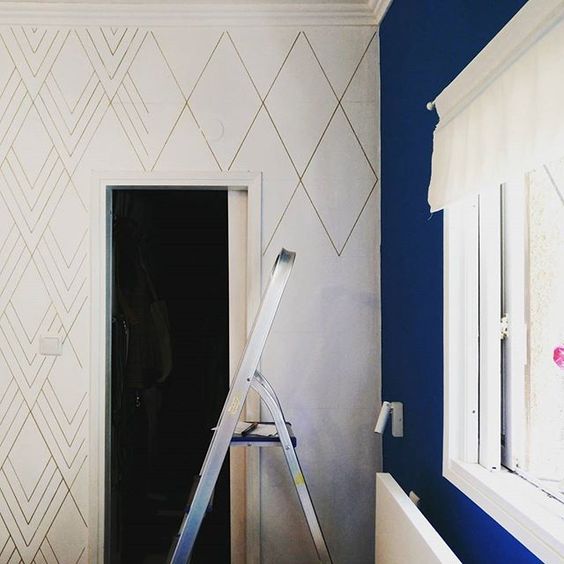 Step 4: Cleaning and touch-ups:
Well guys, we're almost done. Use an eraser in order to clean all the guidelines.  Use a small brush to paint over any slips, and enjoy your fabulous wall.
Last thing before you go, here is a little fast-forward video for you.