How to store folding chairs with style
$26 Materials
$30 Equipment
A drill


Screws and screw anchors



Two folding chairs
Two Bjarnum hooks
Today I want to share with you a smile hack for storing folding chairs.
We love to host for dinner, but we don't need to have six chairs in our dining room at all times, they just take too much room.
Also, our wooden chairs were $50 each on sale and I didn't want to spend so much for rarely used chairs.
I guess many of you have met this issue. Usually, you would throw them in the garage but what to do when you have a small house with no free storage space?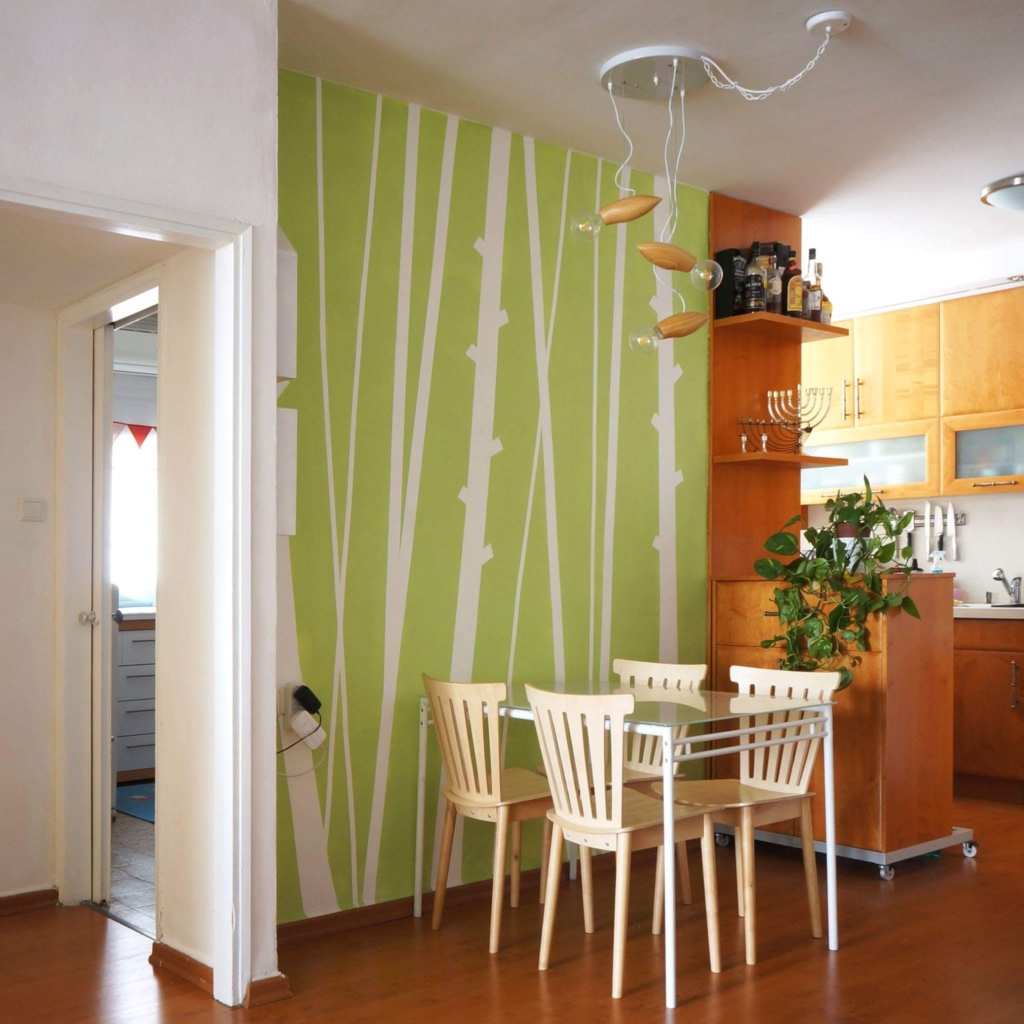 For our sitting problem, we bought two extra GUNDE folding chairs from IKEA. At a certain point, IKEA redesigned them so if you go the the store and see they're a bit different than the ones you see in my pics, it's totally fine.
Even though they do fold, I wasn't sure where I should store them. We don't have a storage room in the house or a large enough closet.  Walking through the isles on my way to the cash, I had a revelation.
As a thumb rule – the smartest space-saving solution is to take advantage of vertical space.
This rule applies to many storage hacks. Do you have something you need to keep but rarely use?  just hang it high in a stylish way!
So I applied this rule here also.
I got me two BJÄRNUM hooks.
When I arrived home I fixed them on the wall, and that's all!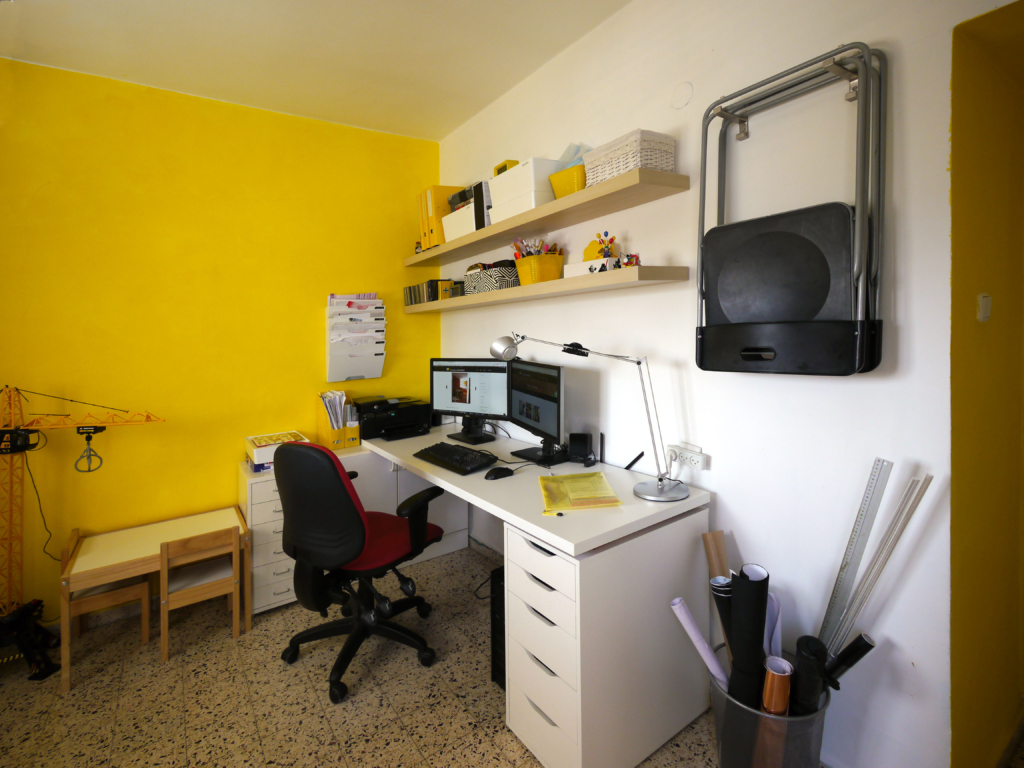 So here it is – the ugly chairs don't just lay around… Oh no! They've been hacked!vAs you can see in the pictures, hanging them in our study actually looks quite nice, and the chairs are easy to reach when needed.
Later, when we moved from this apartment, I used the same hooks and chairs in the laundry room we had.
The JÄRNUM hooks are really versatile.  You can see another hack with these hooks right here, as they are used to support a wall ladder for extra safety.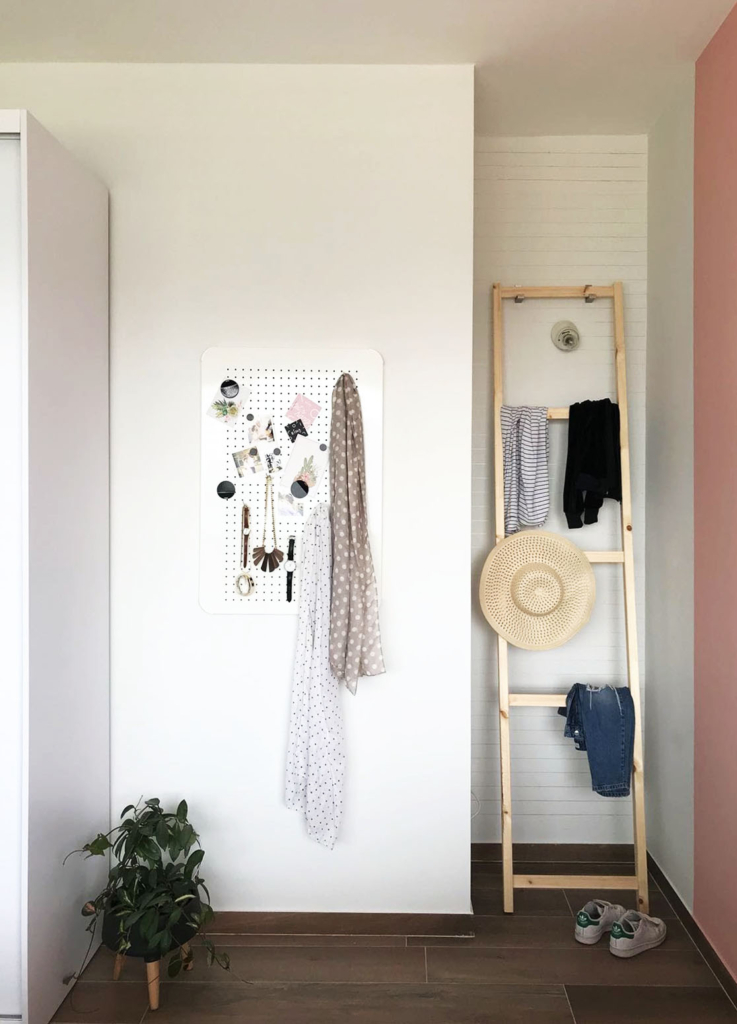 Ideas for the future – using washi tape to upcycle the chairs so that even when they are just hanging on the wall, they look like a piece of art.
Don't forget to subscribe for updates.
Follow me on Instagram to see the work in progress in my stories.