Smart and cheap DIY clothes rack
$27 Materials
$30 Equipment
Ladder
Ruler
Spirit level
Drill
IVAR side unit

BJÄRNUM 
Folding hook 
For a long time, I've been stalking Ayala CV on Instagram till I worked up the courage to offer her an extreme makeover. I had a vision of a pink and green bedroom and to my surprise, she agreed. The budget was tight though. I had only 130$ to spend but I think up until now it is definitely my most stunning project. Until I finish writing the complete post about the total makeover, let me just share with you a little IKEA hack we did there.
But before we start let me invite you to subscribe to my blog updates, so you won't miss the next posts about this super cute and easy IVAR hacks project!
In the bedroom, there was an empty niche. The house owner planned to put a small vanity there, but Ayala didn't need one. Instead, Ayala and her hubby really needed clothes rack, but the stuff we found in the shops was either ugly or just out of the budget.
Then we came across this hack in the IKEA store display and we decided to copy the idea.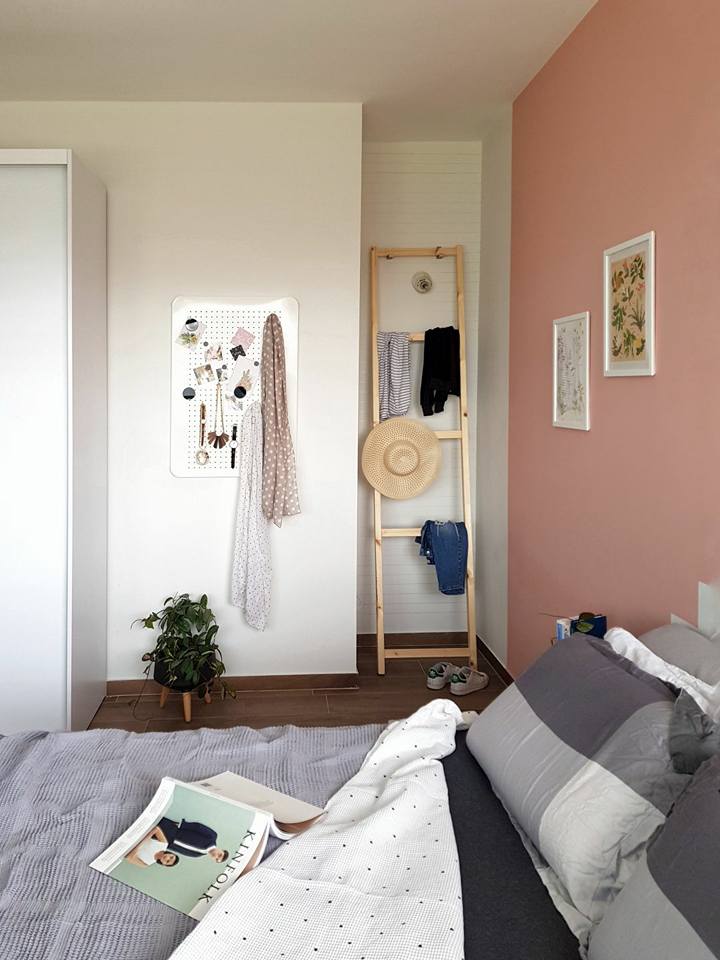 All we needed was the IVAR side unit, and two folding hooks to fix it place. I love this! It's the second time I'm using these cool hooks, and you can see how I used them to store chairs elegantly right here.
The IVAR units come with no finish so you can easily paint then, but we decided to keep it natural.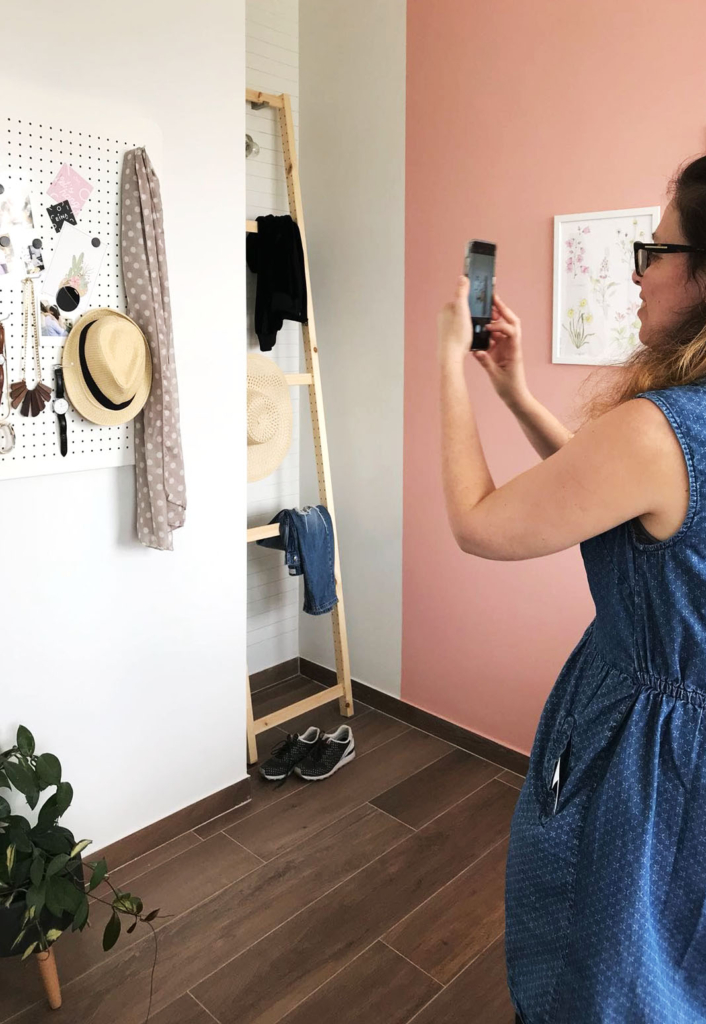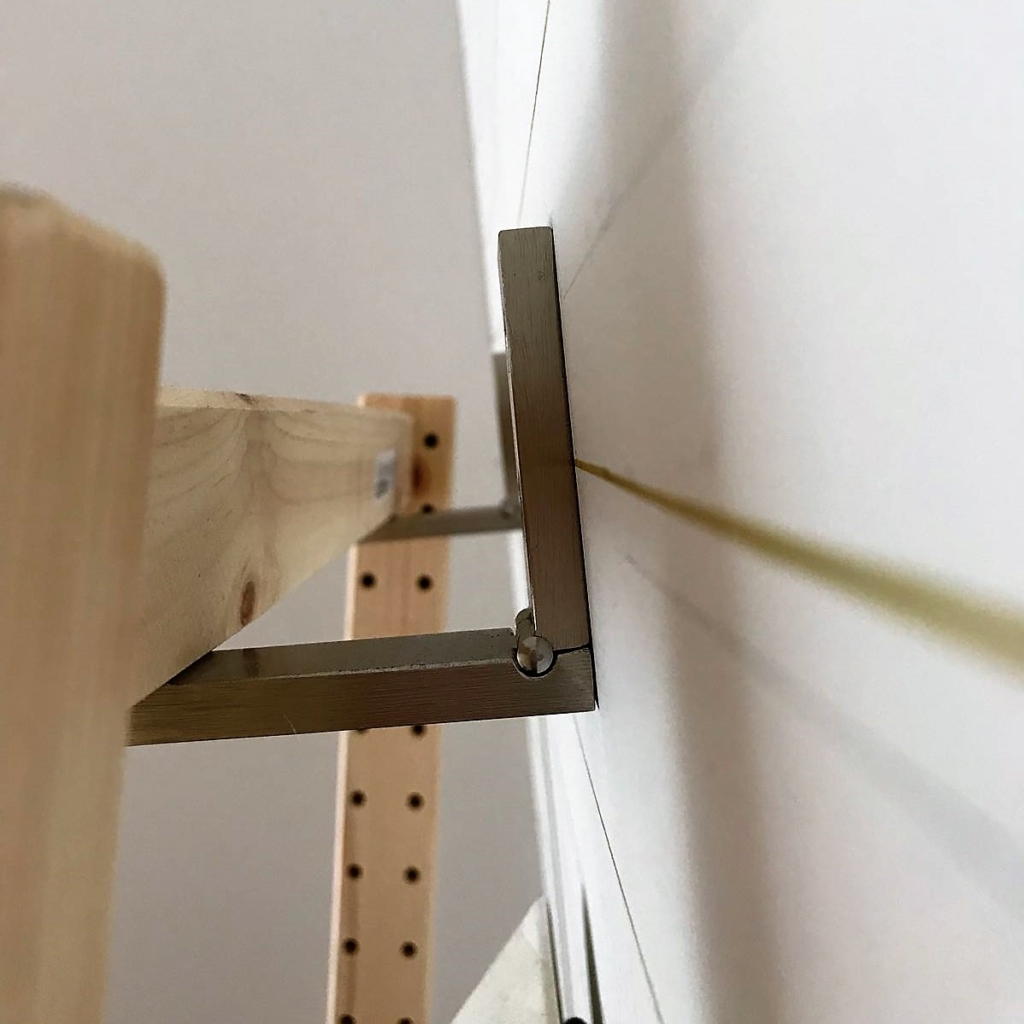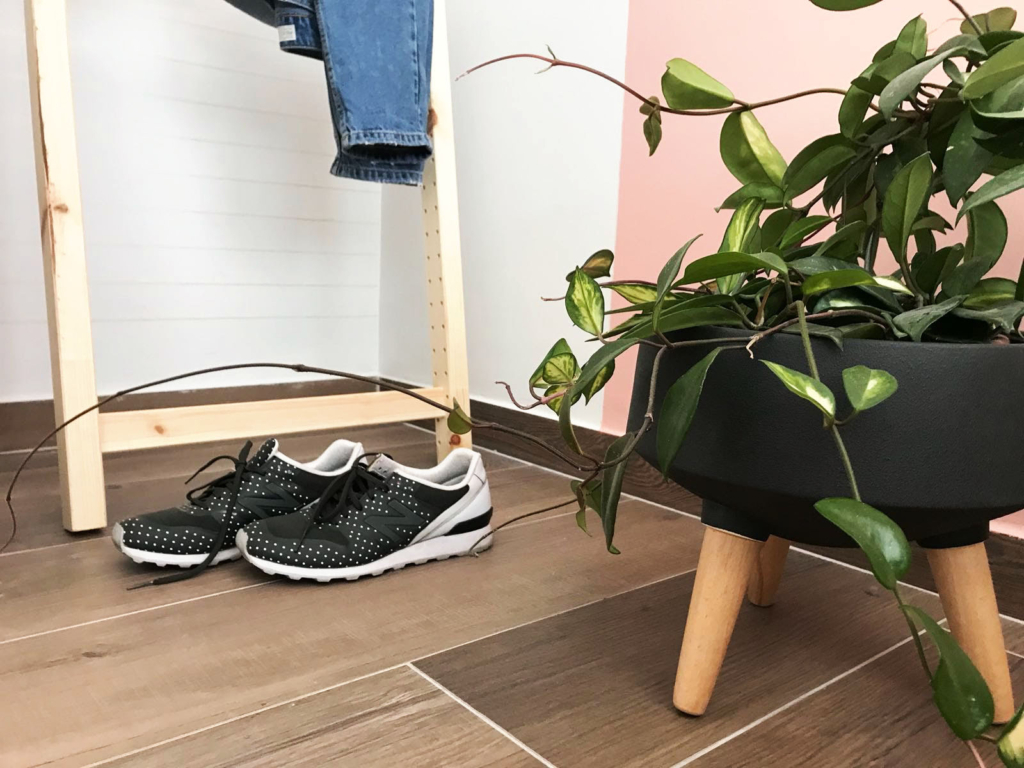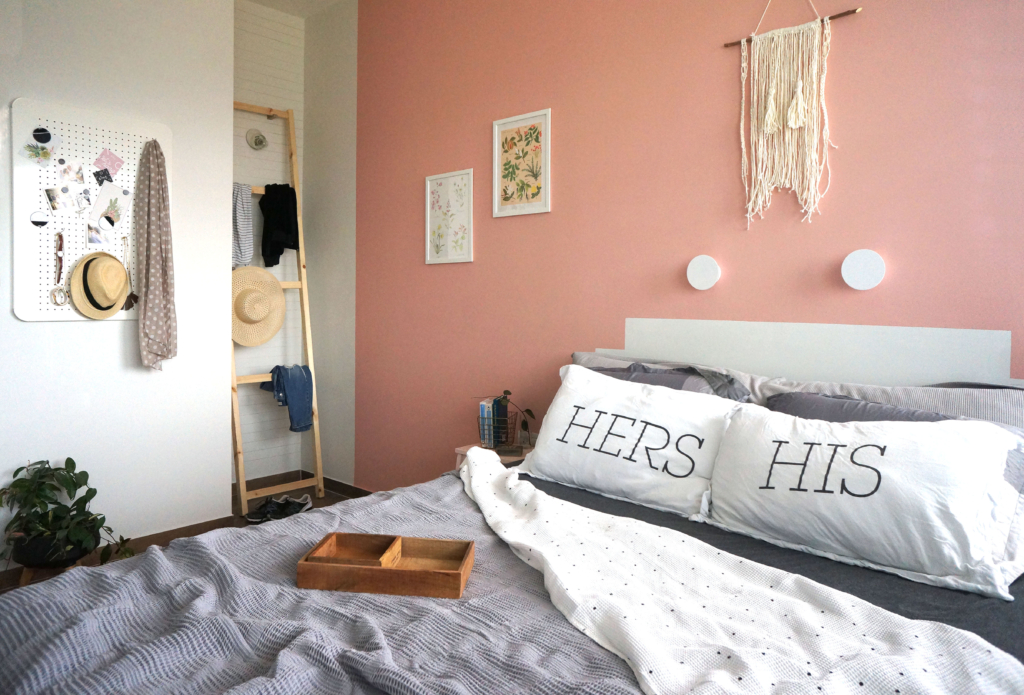 To hang the hat, we used the GRUNDTAL S hooks.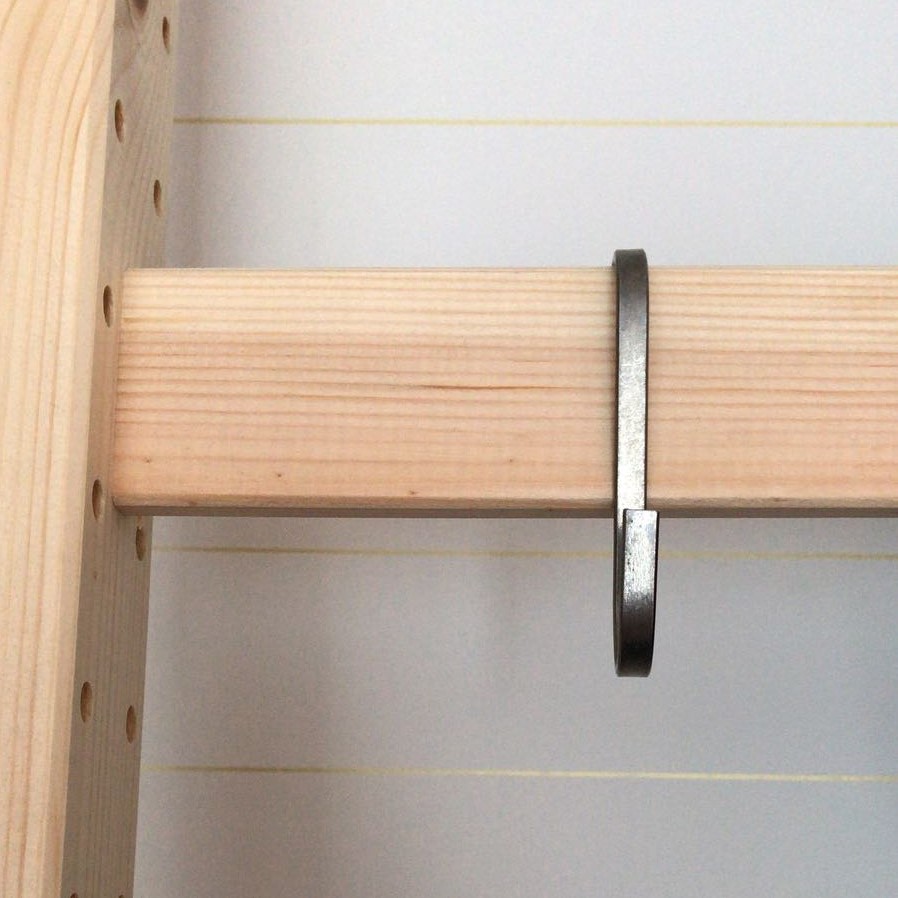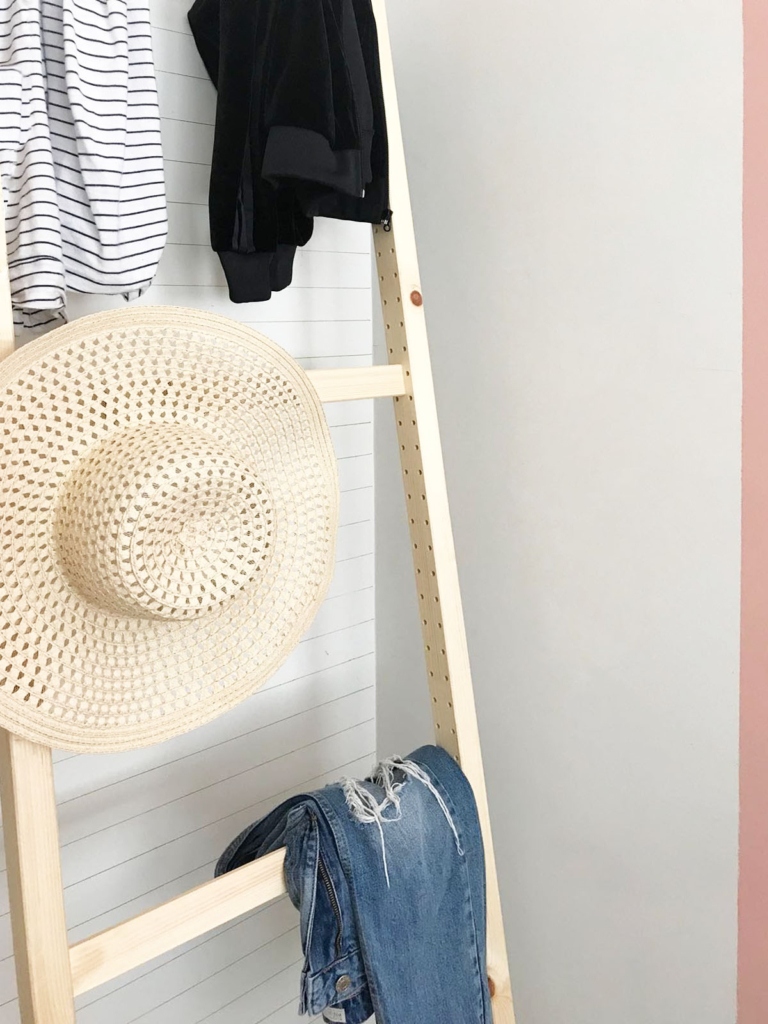 In the back of the niche, on the wall, I drew delicate thin gold lines with a uni-posca pen, my favorite technique as you all probably know by now. I used it previously in my own bedroom, and in my friends' entrance.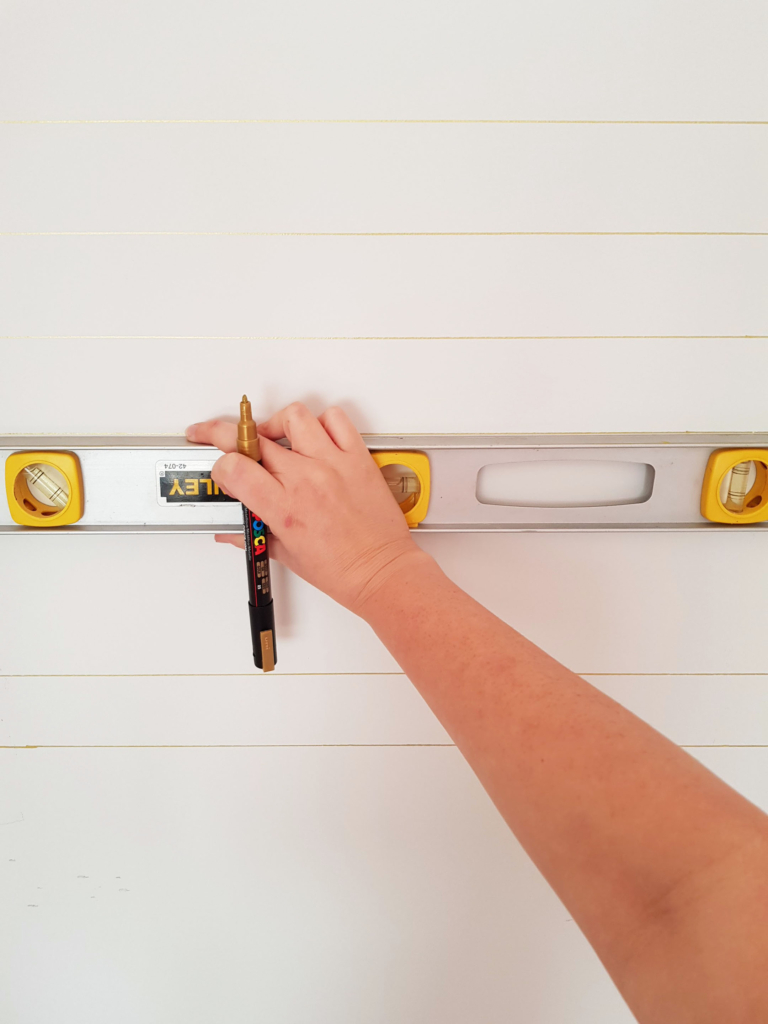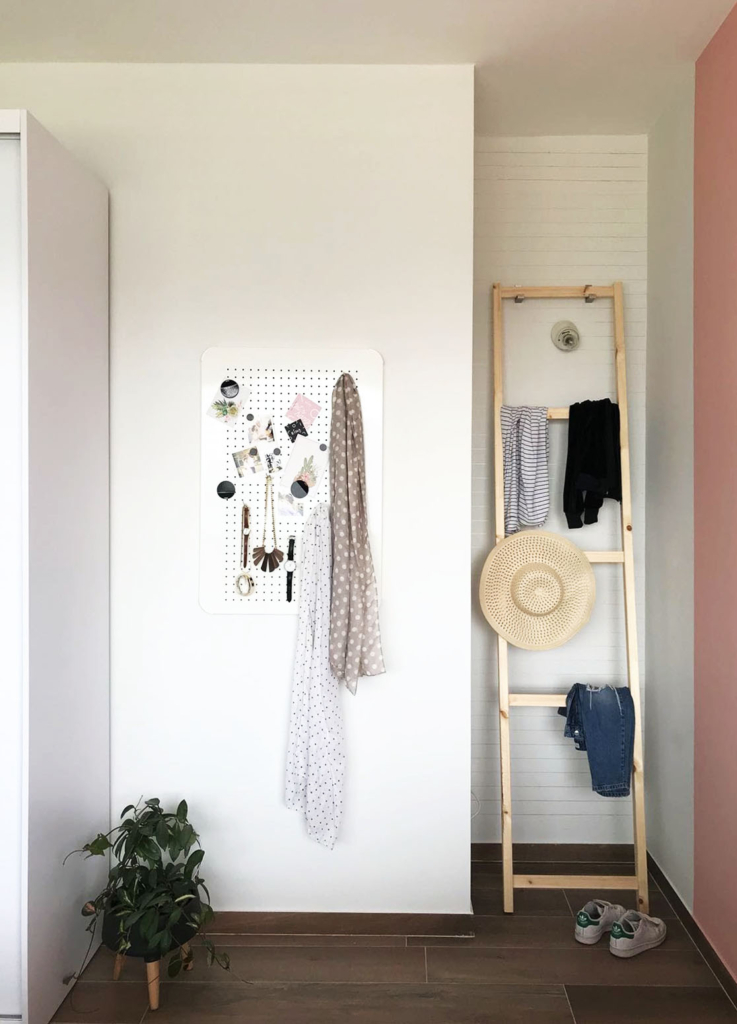 Soon, I promise, I will post about the complete makeover of this room, so if you don't want to miss it, you should really subscribe to my mailing list.
The whole makeover was featured in my Instagram stories.. you can find it in my highlights.
Recently Ayala had launched  her own blog, and you can read about this entire make over in Hebrew right here.
And now you tell me, are there any projects you want me to do?
You can check out my Pinterest board where I keep all the ideas I like and inspire me.