Let's do Sustainable Home Styling
One of the philosophies that guide me in my different projects is the idea of sustainability. I truly believe that keeping in mind this value can absolutely improve our quality of life, save us money, and help us to minimize our negative impact on our planet.
So in this post, we are going to discuss summer energy saving tips from the home styling perspective.
Here in Israel, it's already summer and the COVID lockdown is finally over, which is great! Going back to the office saves me from a blown-up electricity bill. But now, it's impossible to work from home without AC. So here we go with seven tips for energy saving for AC and more:
1. Clean the air conditioner filters.
This improves their efficiency and saves electricity. Not sure how to clean filters?
Well, it depends on what kind of device you have, but here is a youtube video that can help you:
How to clean AC filter
2. Install ceiling fans.
Nowadays ceiling fans are back to being trendy. They are cost-effective and unlike the aggressive wind from AC, also create a pleasant breeze,
and are now produced in many designs for every taste. Not convinced? Follow my ceiling fan board on Pinterest.
In our house we got this beauty installed, and you can see it installed in this story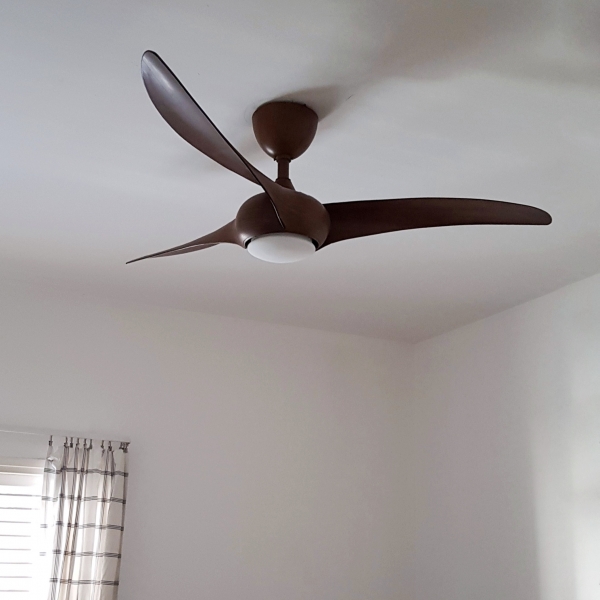 3. Use curtains for thermic Isolation.
Windows tend to heat up, especially at times when the sun is shining on them. Shut shutters, and drape curtains to keep the heat from radiating into the house and make us feel the heat.

4. Rearrange your furniture layout.
Exterior walls generally tend to heat up. The warm walls can be identified by touching them at different times of the day. You can take the opportunity and move the sofa from the warm wall and attach a bookcase instead that will insulate the heat it radiates. If it is a wall with a window, you can consider hanging a curtain to the full height and width of the wall, which will also add an insulation layer.
5. Use LED lights
If you haven't done so yet, switch to led bulbs. Today you can even get "smart" bulbs you can control from your cell-phone. If any of your light fixtures don't support led bulbs, maybe it's a good opportunity to change then into ceiling fans with led lights all in one.
LEDs are simple to use and quite cheap to buy.
I like the Edison style led bulbs I got from Aliexpress. They look so stylish. Also, avoid "warm" light and choose natural.  The color spectrum of lights also affects our sense of temperature.

6. Add humidity.
On dry days, you can clean the surfaces and the floor with a wet cloth. you will be dusting and adding moisture in one action.  You can also hang laundry indoors instead of using the drier once again 2 in one – save energy, and avoid adding head into your house when the drier functions. And don't forget watering your indoor plants (at least the ones that need watering)… which brings me to the next point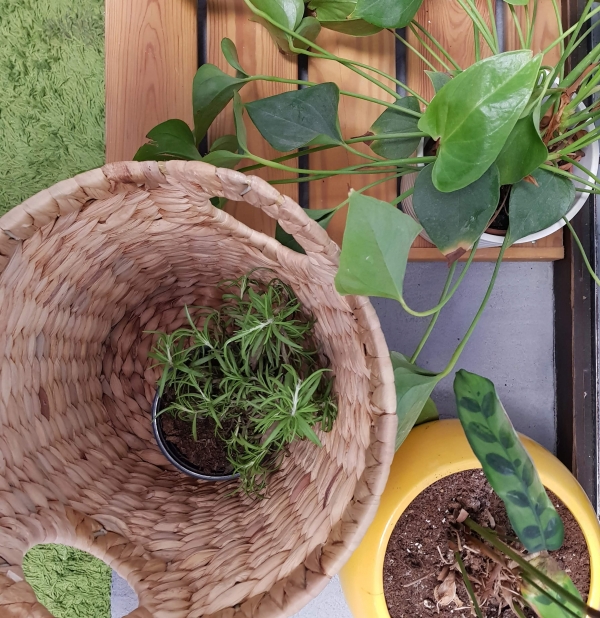 7. Use plants
If you live in a house, use climbing plants to add another layer of thermal isolation and shading.
I don't live in a house, so you can check out this idea from my favorite DIY blog: