All you need is an embroidery hoop and scissors
$5 Materials
$13 Equipment
embroidery rings
old pair of jeans
Finally, I present to you a really simple project: an embroidery hoop craft idea.
If you are a Pinterest addict like me, you couldn't miss the embroidery hoops trend.
The hoops or embroidery rings, as they called sometimes, were originally used to keep the fabric taut while working embroidery or other forms of needlework.
But you don't have to actually use them for embroidery, and you can use them to make many types of decorations.
There are no limits to human creativity, and the cheap and affordable hopes are hacked and used for all sorts of DIY and crafts projects.
You can find the hoops in decorations, lighting, and accessorize, but as I promised, this is going to be a simple project.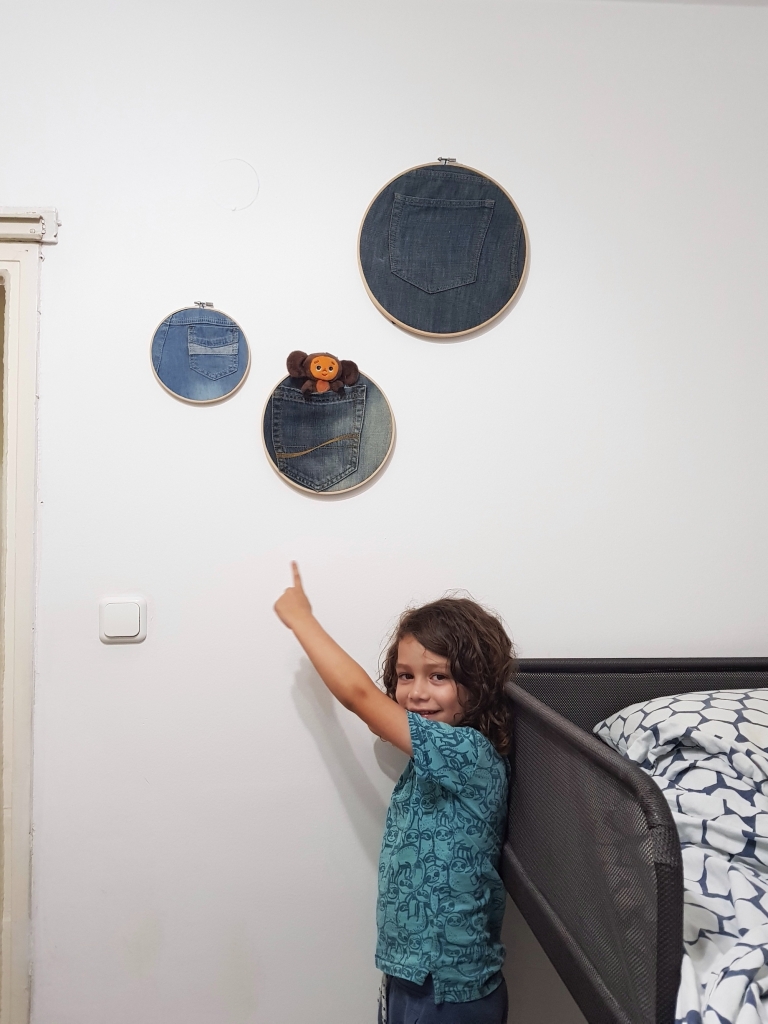 The more experienced readers probably won't even need my instructions, but for all you crafts virgins – here we go:

You will need:
Embroidery ring, obviously – In my project, I used 17cm 21cm, and 27cm hoops from this link.
An old pair of jeans with pockets.
Fabric scissors – I actually used IKEA scissors, but I'm planning to order myself new fancy ones from this link.
Hot glue gun – recommended but not necessary, but if you want to buy one, here you can find a pink gun.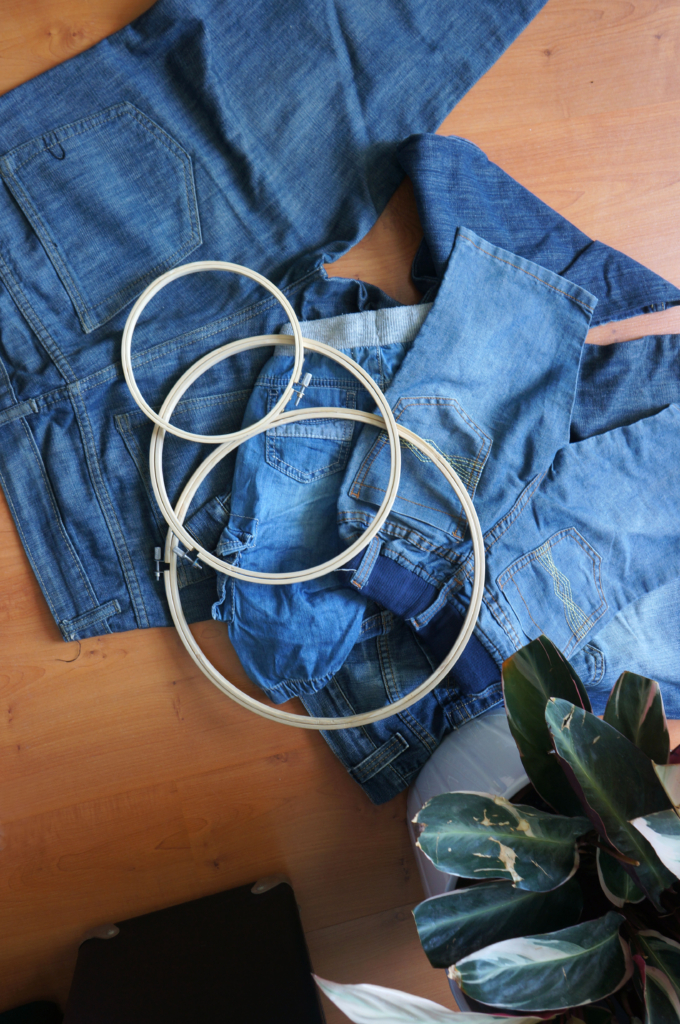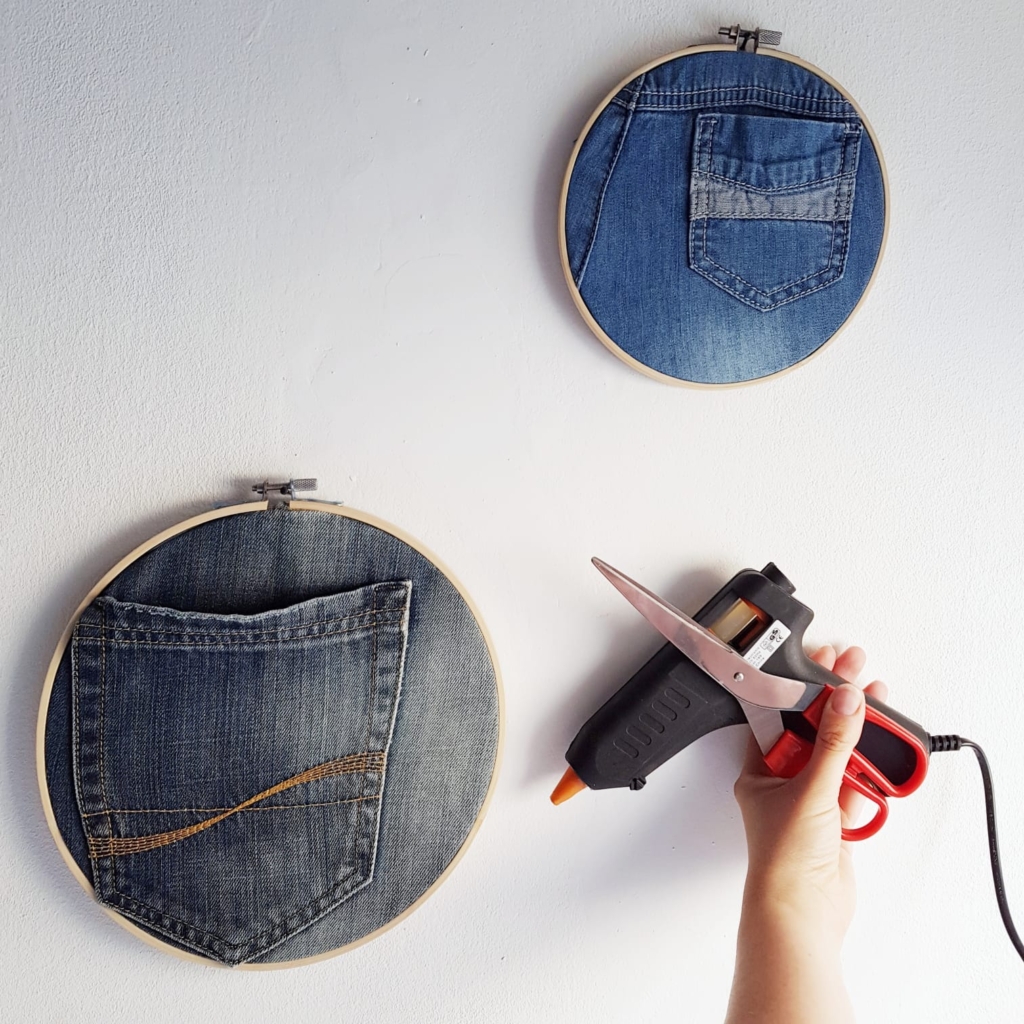 Step 1: Place the hoops on the fabric
Insert the inner hoop into the "butt" of the jeans and place it so that the pocket will be centered and low. Then place the outer ring above and tighten it with the screw.
Step 2: Cut the fabric
Use the scissors to cut around the hoop, leave edges of about 4cm.
Step 3: Pull
For me stretching and tightening the fabric inside the ring was the tricky part.  You need to pull the fabric from both sides, this will make the hoops to slide a bit, so you will need to fix and screw them a bit stronger and then to pull again from the other sides. Eventually, you will get it firm enough.
Step 4: Glue
After your jeans pocket is nice and firm inside the hoops you can either cut the excess fabric close to the hoop or, as I preferred,glue it into the inside. I did it this way because I was afraid that the outer hoop will get loose accidentally, and it will be impossible to tighten the fabric again without edges.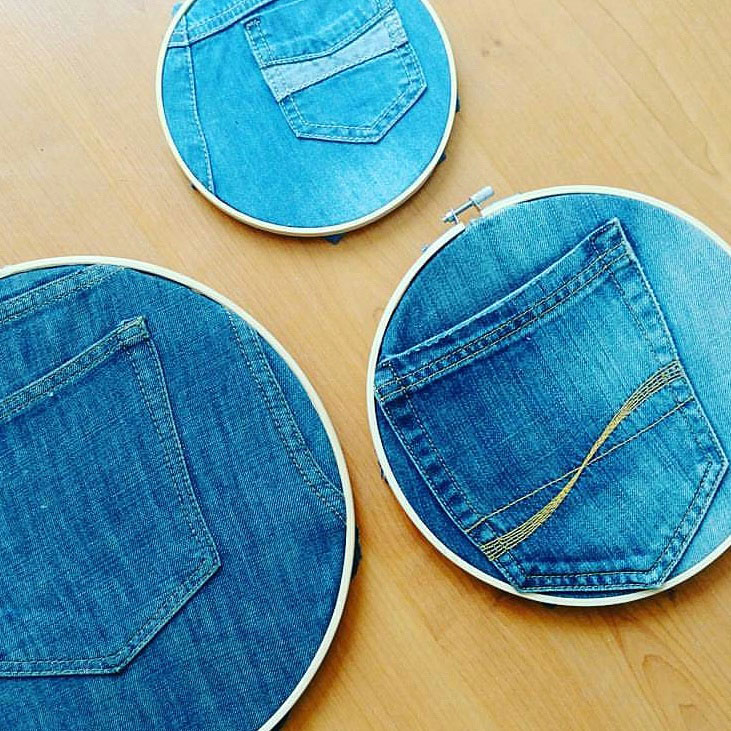 And that's all!
Just hang your hoops on the walls, and enjoy!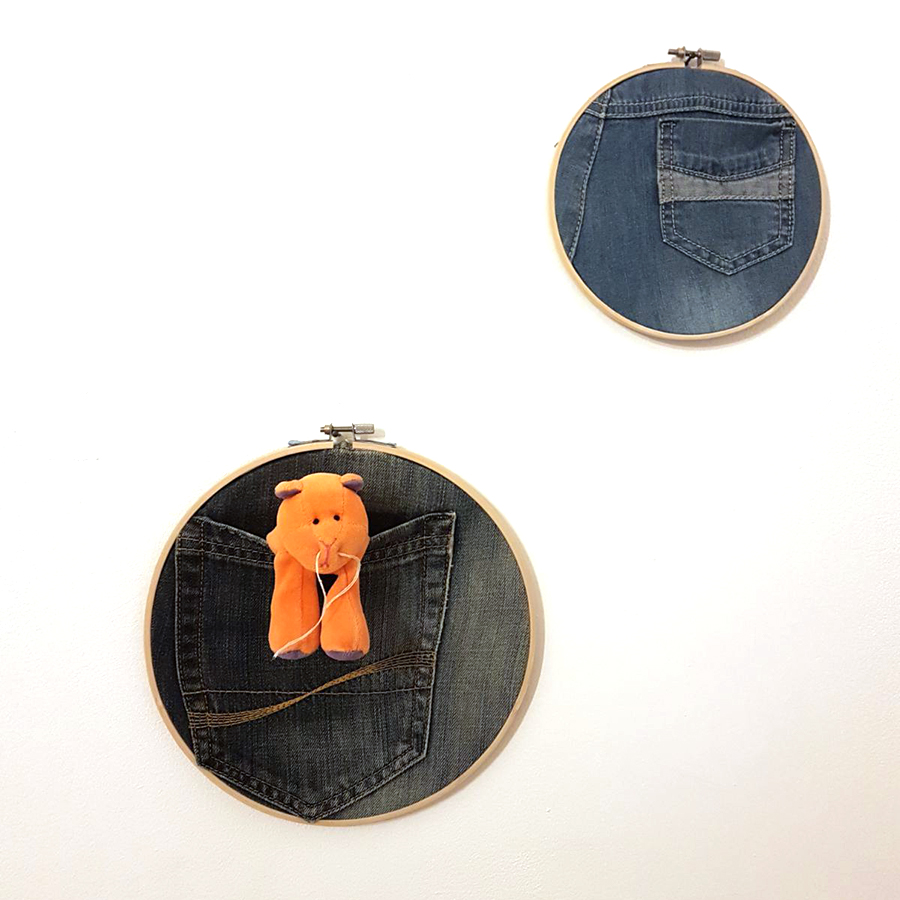 As you can see, this project was a part of a total room makeover for my kids.
For more cheap ideas for kids' rooms, you can check out this post with many tips.
Let me know in the comments if you'd like a full blog post about it.
There was much done there during a few weeks.