$35 Materials
$10 Equipment
utility knife
metal ruler
printer
pencil
level
vinyl wallpaper
cardboard
My parents have a guest room that they currently use for storage.
I wanted to give the room a makeover for quite some time, and eventually, they heeded my pleas. The work is still in progress, but the primary accent wall is done.
Before and after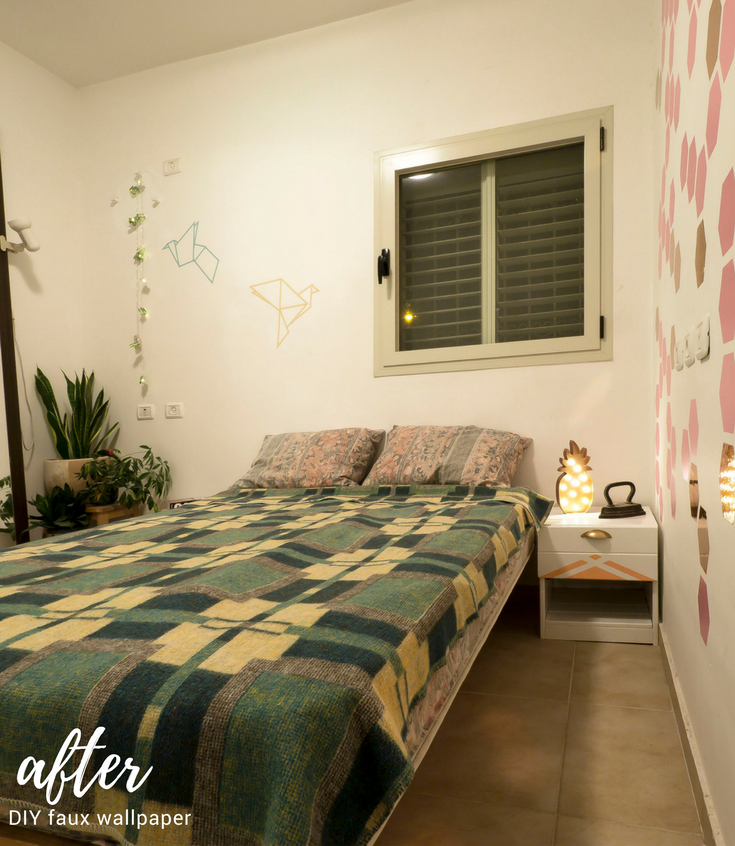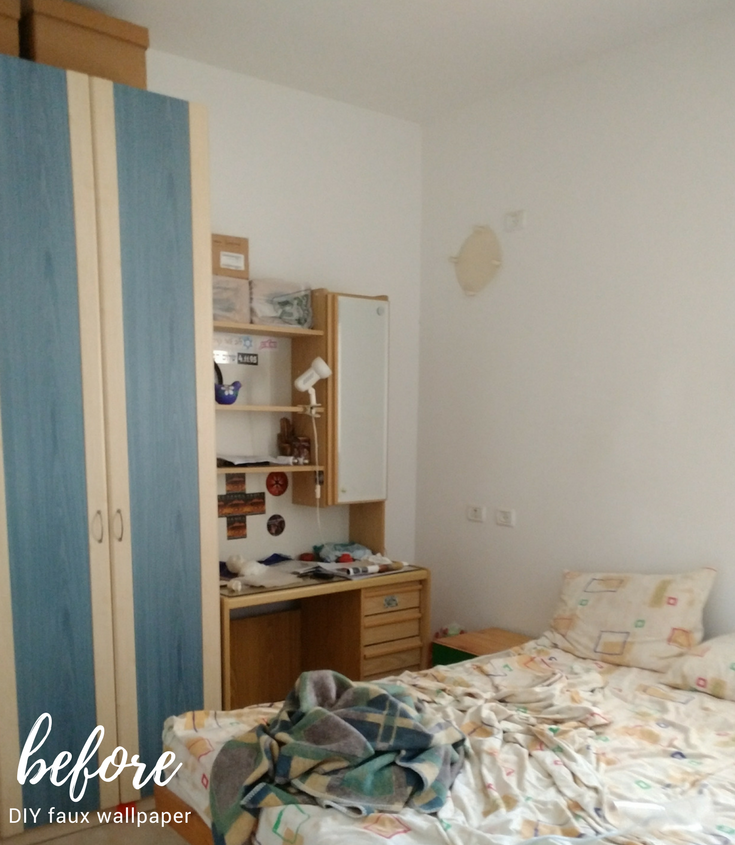 One of my desires was to cover a wall with pink hexagons, and obviously, I did not miss the chance to do so. I decided it is a good opportunity to attempt working with wall stickers as I have never worked with them before.
Buying enough sticker sets to cover the wall was rather costly. Instead, I bought several sheets of vinyl sticker wallpaper at my local crafts store.
Three meters of pink matte wallpaper roll cost me about $22 and one meter of glossy copper wallpaper roll for about$13. These rolls were sufficient for about 100 hexagons of 14 cm diameter each.
If I had patience I would have probably bought them online and got them cheaper.
This is significantly cheaper than buying ready-made stickers.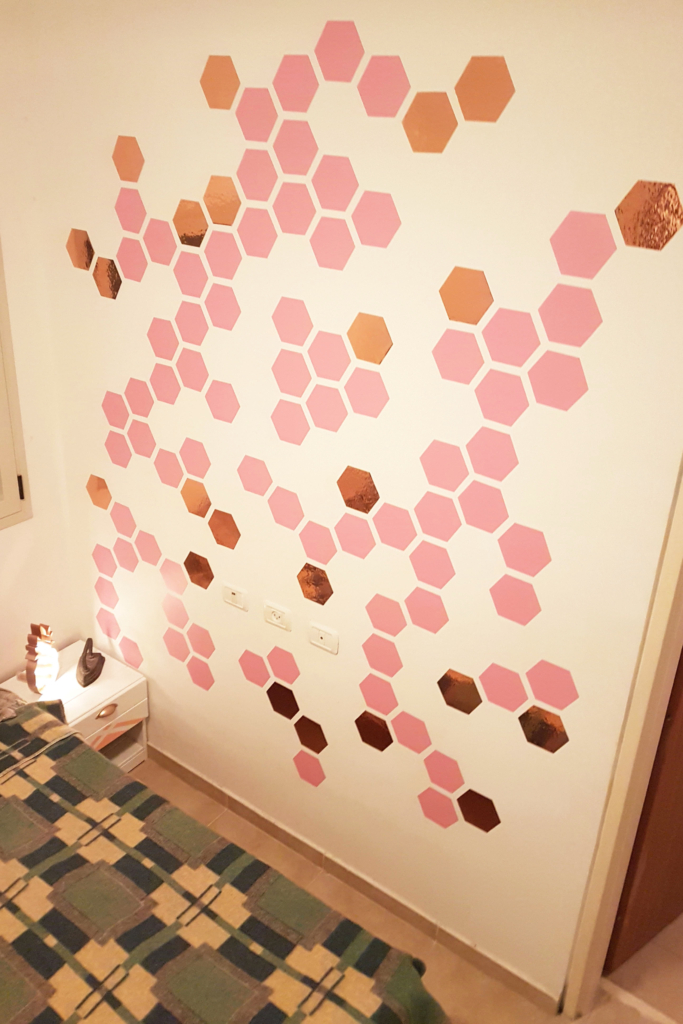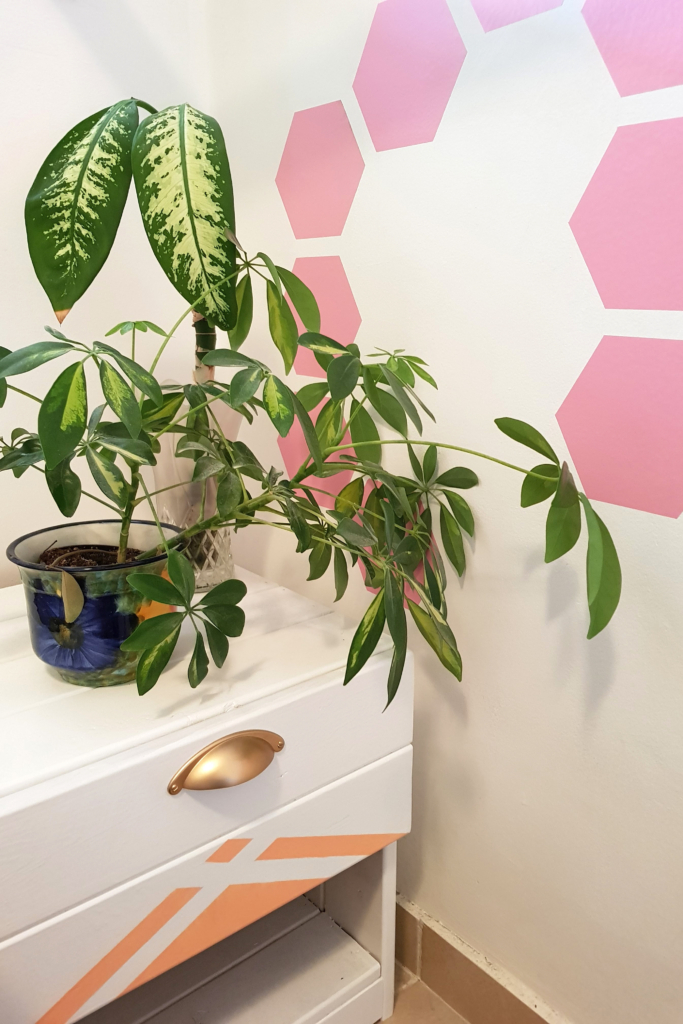 So, how do you start?
1. Prepare a stencil.
I Googled a hexagon and printed the image I chose. I cut it out and copied it on cardboard and prepared a stencil. Alternative shapes might be a pineapple, a flamenco dancer, a crown, or anything else your creative mind might come up with.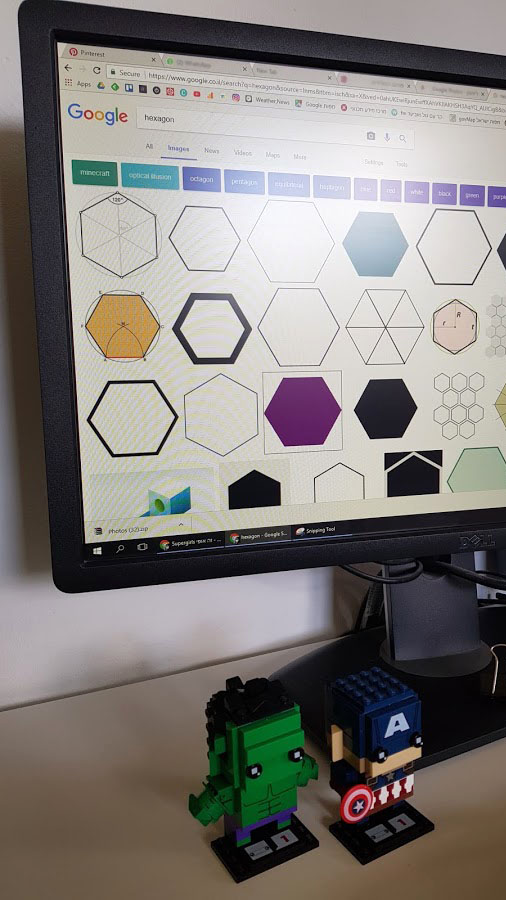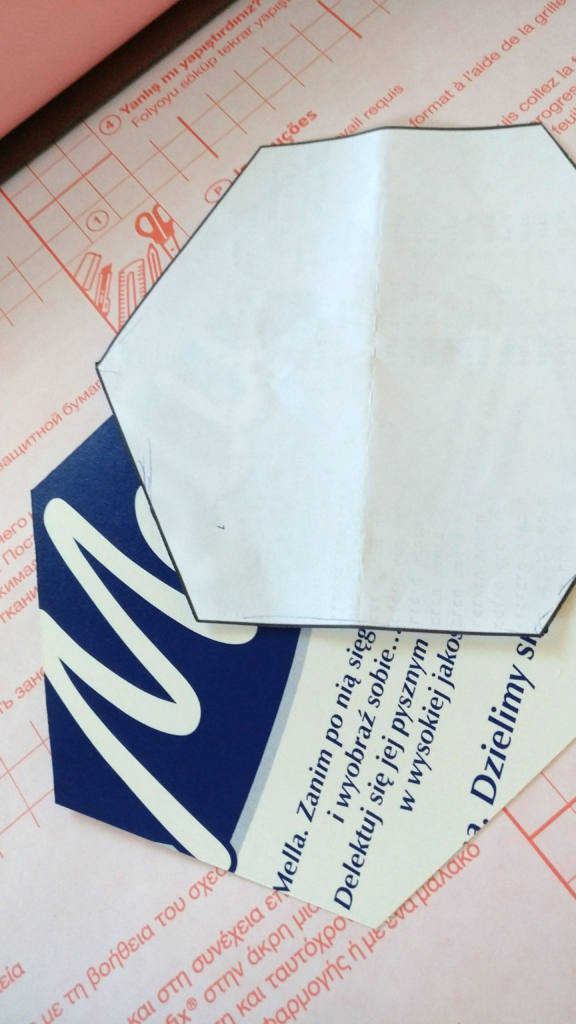 2. Trace the stencil to the back of the wallpaper.
Try to minimize the margins as possible to reduce material waste.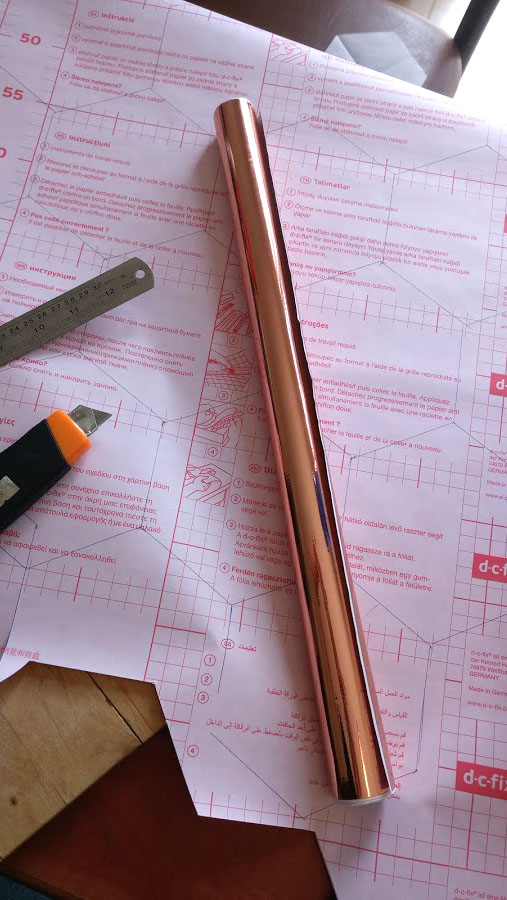 3. Cut the shapes.
I used a utility knife and a metal ruler.
4. Mark a horizontal line on the wall using a pencil and a level.
This will be your baseline from where you place the stickers.
5. Start sticking the hexagons to the wall.
Use masking tape as spacers and guides.
Please pay attention, the hexagon angles can mislead the placement of the next hexagon. Always look for the center axis.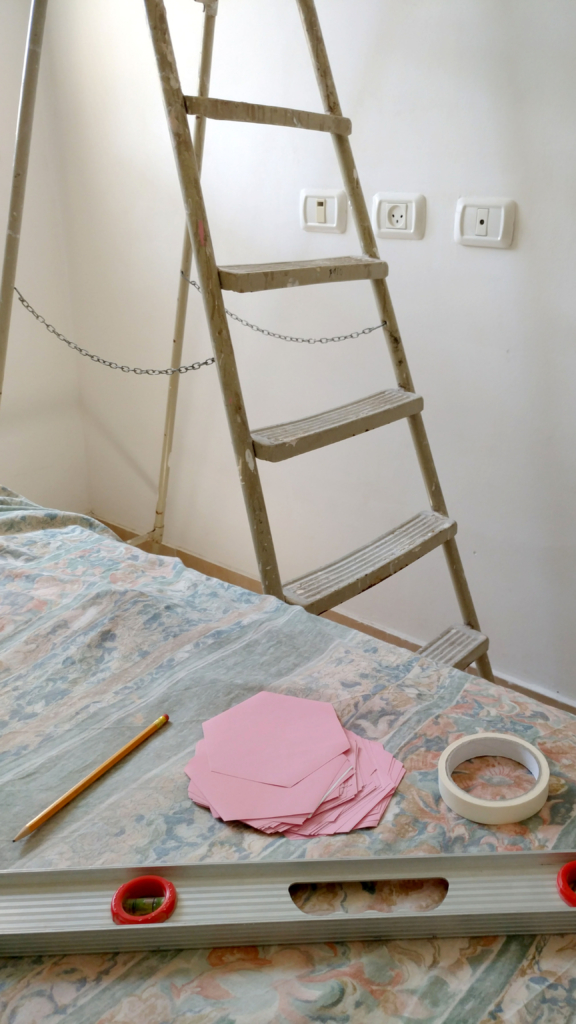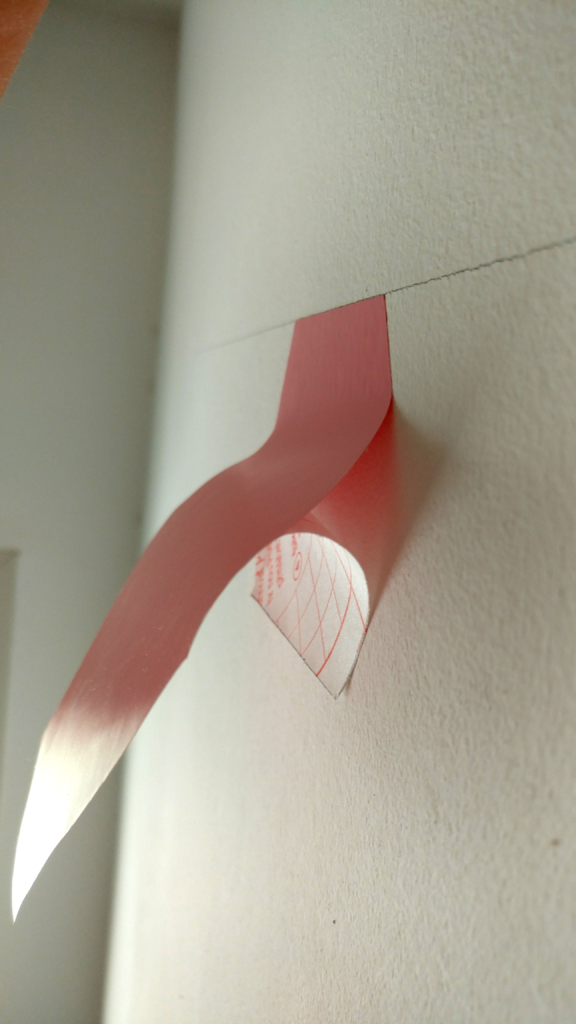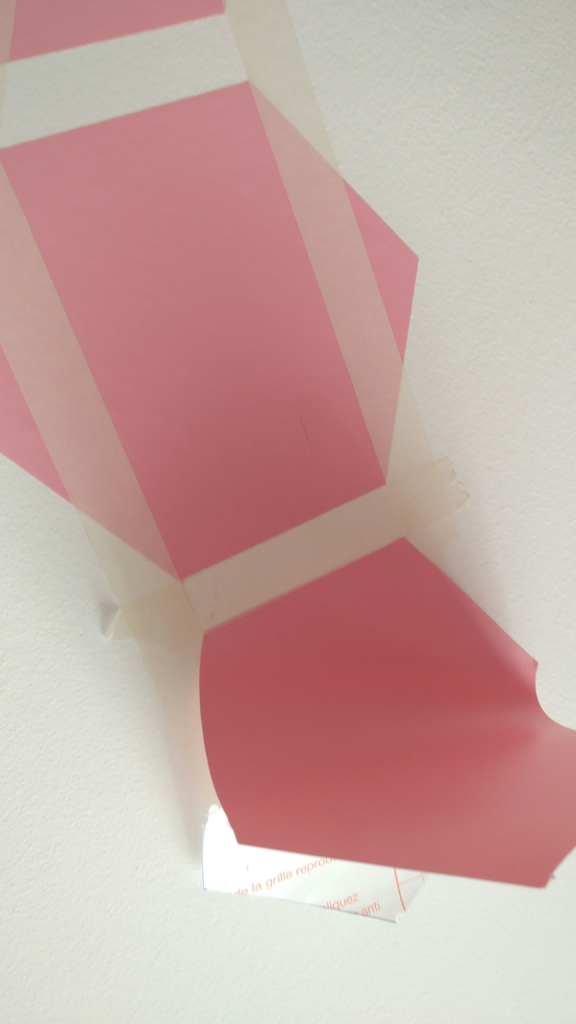 Mark some more horizontal leveled lines as you go, to ensure you don't make mistakes along the way.
I left random gaps on purpose.


6. Pat yourself on the back, and go to rest. You did a great job!
Don't forget to subscribe for updates!