Add some style to the boring plastic shoe drawers.
$115 Materials
$100-250 Equipment
Drill
Screwdriver
Ruler
Spirit level

Double sided tape
Pencils
I guess you already noticed I'm a real IKEA addict.
My favorite things about IKEA products are their versatility and affordability.
The IKEA Tornes boxes are a cheap and perfect storage solution for small apartments and narrow spaces. A set of three costs $39.99, and Pinterest is full of creative ideas to use them.
IKEA Trones can be used as a storage cabinet in the hallway, suitable for bathroom storage, functional in the living room or dining area, or as a kids closet storage, but I used it for its original purpose,  as a shoe storage.
Is was even used by my friend on a wall I drew on for her.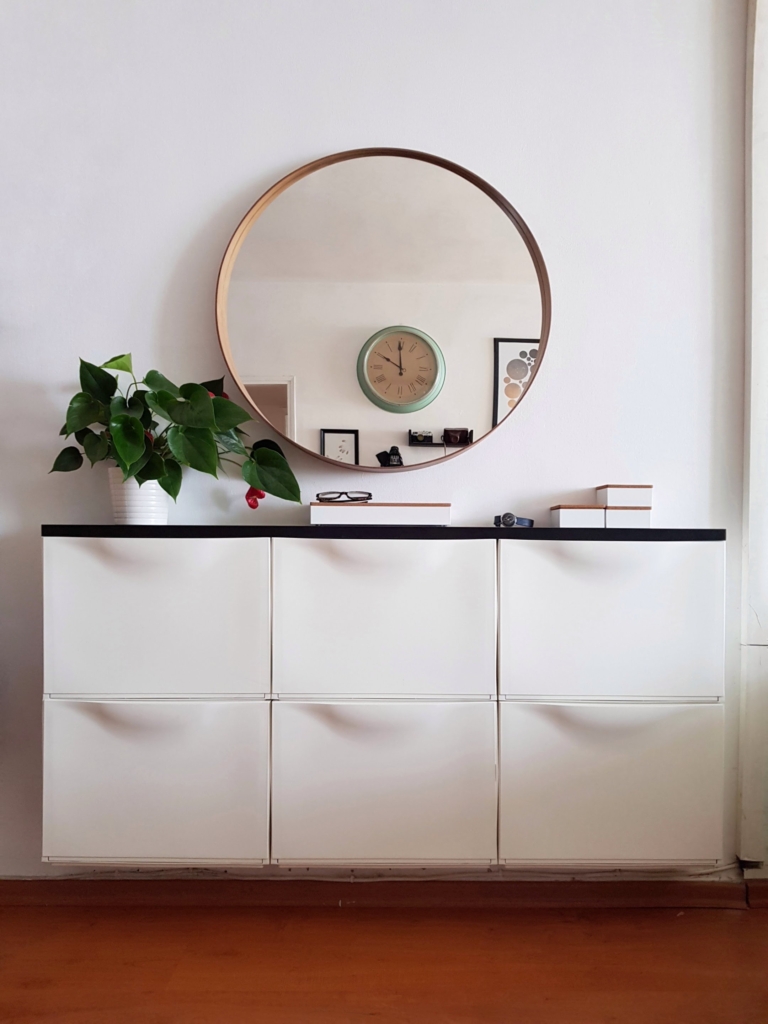 I bought two sets (six units in total) and mounted them in two rows of two.
I added a black wooden top I got from a carpenter with the dimensions of 26 cm / 154 cm / 3 cm for 25$ and glued it with double-sided tape to the boxes.
That's all.. but doesn't it look so "designed"?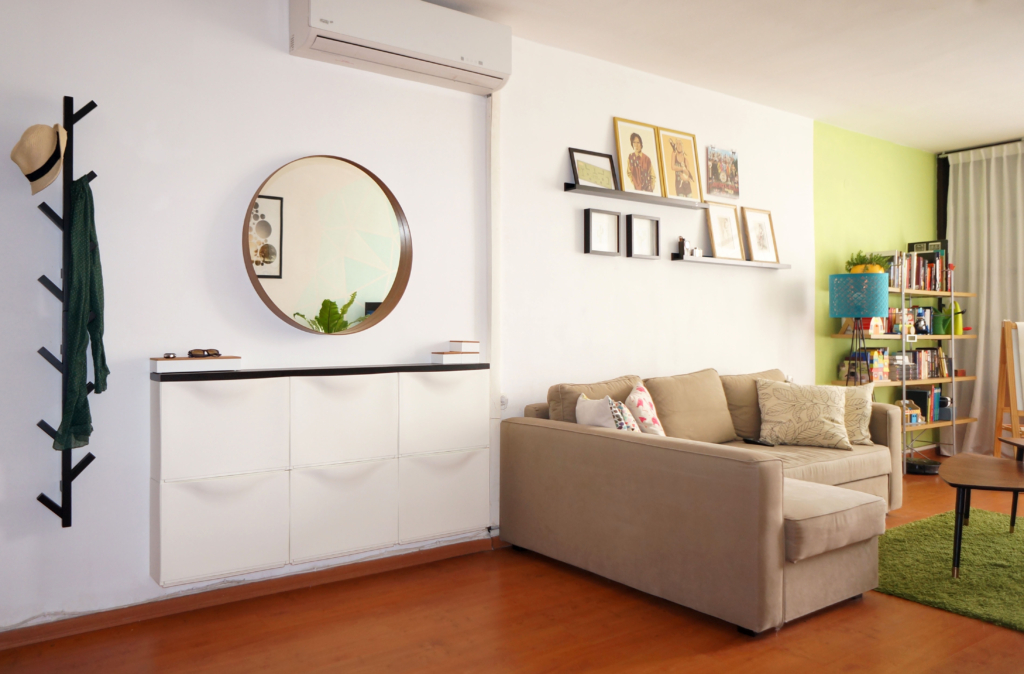 I have a Pinterest board dedicated to IKEA hacks, with many ideas of Tornes hacking. Go ahead… follow me! See where I get my ideas from.
And don't forget to subscribe for updates. There are so many cool tutorials on the way! 🙂